Ontario Mine Rescue
Ontario Mine Rescue study explained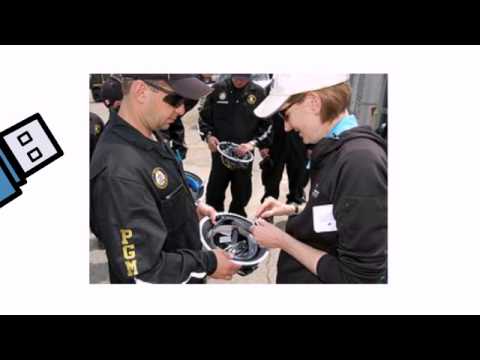 Prof. Mary Waller, of York University, explains her research project undertaken with Ontario Mine Rescue during the past three years.
MP Charlie Angus praises Mine Rescuers

 Timmins-James Bay MP Charlie Angus thanks mine rescue workers for their dedication and great work.
And the District Champions are . . .
Mine rescuers from the Compass Minerals Goderich Mine team go under oxygen prior to the start of their underground scenario during the Southern District Mine Rescue Competition.
Seven district champions in the team and technician categories were selected in five mine rescue events across the province this month to go on to compete in the 65th Provincial Mine Rescue Competition June 11 and 12 at Fort William Gardens in Thunder Bay.
Thank you to all competitors for the effort, and congratulations to the winners:
Kirkland Lake District
Team:           Aurico Gold
Technician:   Remi Toupin, Primero Mining
Team:           Glencore Sudbury Integrated Nickel Operations
Technician:    Dino Buttazzoni (KGHM)
Red Lake District
Team:           Goldcorp Red Lake Gold Mines
Technician:    Aaron Maki (Goldcorp Red Lake Gold Mines)
Southern District
Team:           Compass Minerals Goderich Mine
Technician:    Dan Rulli (Canadian Gypsum Corporation CGC)
Team:           Vale West Mines
Technician:   Denis Prevost (First Nickel)
Thunder Bay/Algoma District
Team:           Barrick Hemlo
Technician:    Jason Leclair (Barrick Hemlo)
Team:           Dumas Contracting Ltd.
Technician:   Terry Sprowl (Goldcorp Porcupine Gold Mines)
And now, on to the Provincial Mine Rescue Competition. Good Luck to all.
About Us
Ontario Mine Rescue, a part of Workplace Safety North (WSN), has trained and equipped thousands of volunteers who have fought fires, rescued injured personnel, and responded professionally to a wide array of incidents in the province's mines over the past eight decades.
Under the authority of the Occupational Health and Safety Act and headquartered in Sudbury, Ontario Mine Rescue staffs, equips and maintains a network of mine rescue stations across the province that ensure mines within a specified geographic area have adequate emergency response capability.
Our role includes delivering training to first responders, providing consultations, conducting periodic audits, ensuring WSN-owned equipment is maintained to manufacturers' recommended standards, and providing advice during mine emergencies.
Since its creation in 1929, Ontario Mine Rescue has established a reputation for high standards in training, equipment and emergency response, as well as in the development of safe, effective mine rescue practices. We have served as a role model for the establishment of training and safety programs for mine rescue organizations in other provinces and countries.
WSN maintains a Mine Rescue Technical Advisory Committee (TAC) that provides advice and guidance to Ontario Mine Rescue. Under the leadership of the committee, we remain committed to continual improvement, ensuring the mining industry's mine rescue needs are met.
Competition Season Underway
Mine rescue volunteers from Vale East Mines set off to the underground scenario after completing the field testing component of the 2014 Provincial Mine Rescue Competition last June in Timmins.

More than two dozen mining operations across Ontario are busy preparing their mine rescue teams for the district and, hopefully, the provincial competitions to be held during the next seven weeks.
Seven district champions to be selected in five events across the province Thursday and Friday, May 7 and 8 will compete in the 65th annual Ontario Mine Rescue Competition Thursday and Friday, June 11 and 12, in Thunder Bay's Fort William Gardens.
Mine rescue competitions, which started in 1950, are as much intensive training and learning opportunities as competitions. The competitions ensure that mine rescue volunteers across the province are trained to same high standards.
The event presented as a simulated mine emergency includes firefighting, first aid, emergency equipment and underground scenario components. In addition to the skills competitions are a knowledge test and a competition for technicians who maintain and repair team equipment.
Mine rescue volunteers from Vale Canada Ltd.'s East Mines in Sudbury took top honours and the coveted gold hard hats in last year's provincial competition in Timmins. Sifto Salt's Compass Minerals mine rescue team from Goderich placed second. The Vale team and a team from KGHM went on to represent Ontario and Canada at the International Mines Rescue Competition (IMRC) in Poland in September.
Workplace Safety North and Ontario Mine Rescue will host the next IMRC in August 2016 in Sudbury.
All competitions are open to the public.
District Competitions:
Sudbury/Onaping Districts – May 7 & 8, Levack Arena, Onaping
Red Lake District – May 7 & 8, Cochenour Arena, Red Lake
Thunder Bay/Algoma District – May 7 & 8, Wawa Arena, Wawa
Southern Ontario District – May 7 & 8, Caledonia Arena, Caledonia
Provincial Mine Rescue Competition
June 11 & 12, Fort William Gardens, Thunder Bay