Tuesday, February 04, 2014
Latest WSN-supported research to help prevent musculoskeletal disorders
From a systematic research review of MSD prevention messaging to the development of an e-learning tool for office ergonomics, researchers at Ryerson and Laurentian universities, as well as the Institute for Work & Health, have a number of exciting projects on the go, and Workplace Safety North (WSN) is proud to support their efforts.
In terms of research affecting the forestry sector, the Institute for Work & Health (IWH) is currently conducting a systematic review of the implementation of effective MSD prevention. Researchers Dwayne Van Eerd, Emma Irvin, Claire Munhall, and others have proposed to build upon a previous review conducted in 2013 which looked at the effectiveness of interventions to prevent MSD.
"In sawmills, workers have to flip and lift huge boards on a conveyor," says Jo-Anne Hurd, Ergonomic Health Specialist at WSN. "It's a matter of teaching them the different heights; not always grabbing every board because they're just wearing out their wrists."
Due to the size of the product, the high volume and the speed of the conveyor belt, it's important to raise awareness about repetitive strain injuries. "You can add controls," says Hurd. "At one facility, it was the actual conveyor belt causing the boards to be bumped in a way that had to be corrected by the operator, so we were able to make a technical fix. 
"Another time it was just raising awareness: the operator was handling the boards out of habit rather than necessity; he was just wearing out his wrist for no reason, he didn't have to. So, sometimes it's as easy as that," she notes. "But a lot of times we can't change the equipment, we need to change the process – the administrative process: whether or not they were trained, any PPE [personal protective equipment], the worker themselves – you know it's not always equipment and design, because a lot of times we lack control over that."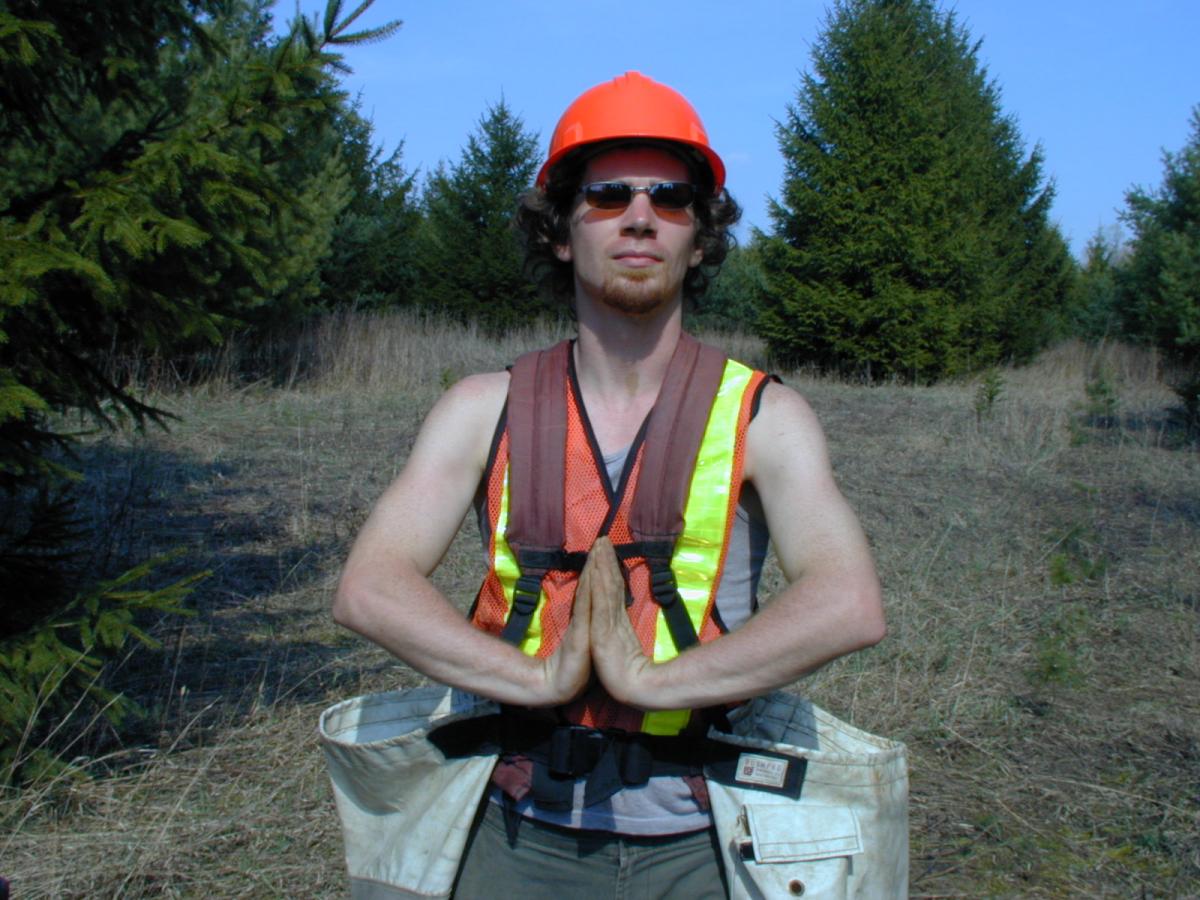 The burden of disabling musculoskeletal pain and injuries arising from work-related causes in many Ontario workplaces is substantial. Inappropriate design of workplaces and work processes contribute significantly to the development of work-related musculoskeletal disorders (MSDs). IWH has produced a series of systematic reviews on the prevention of MSDs. For this review, researchers will build on previous research and review the latest evidence on the implementation and processes used to prevent MSDs. 
Their research question is: What are the most effective occupational health and safety interventions used to prevent MSDs? For efficiency, results from previous literature will be updated before proceeding through the remaining review steps of quality appraisal; data extraction; and evidence synthesis with a focus on implementation and process. 
Stakeholders, including employers and health and safety associations like WSN, will provide feedback at key stages of the review. MSDs are present in all work sectors with computerized work environments, and account for a significant proportion of lost-time claims for Ontario workers. Researchers plan to engage with prevention partners early and throughout the research process to ensure that they produce a relevant review and products. The planned result is to be able to provide workplaces and trainers with the most up-to-date messaging for MSD prevention.
Free Resources
WSN Collection of MSD Prevention Tools includes employee survey, policy samples, posters, assessment tools, and more. 
Musculoskeletal Disorder Safety Talk - Take Ten – Workplace Safety North. Geared towards the mining sector, the MSD Safety Talk examines the following: What are MSDs?; MSD Signs and Symptoms; Recognizing MSD Hazards; Ergonomics Solutions.
Preventing Musculoskeletal Disorders – Workplace Safety and Insurance Board. Excellent compilation of resource material and guidelines.
Musculoskeletal Disorders / Ergonomics – Ministry of Labour. Variety of publications and resource information by industry sector.
Don't just sit there! infographic – Washington Post clearly demonstrates issues regarding prolonged sitting.
MSD Toolkit – Institute for Work & Health includes prevention toolbox, guideline and resource manual.
Video: Let's make our day harder. Popular 4-minute video by Dr. Mike Evans about the science of how our typical days have shifted with technology and culture and the resulting impact on our health.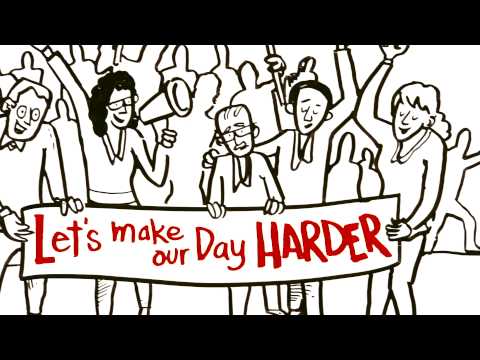 Related articles
Is your job causing you pain? International Repetitive Strain Injury Awareness Day an important reminder to protect yourself and your co-workers
Mining health and safety research update: Latest WSN-supported research helping prevent musculoskeletal disorders
Pulp and paper health and safety research update: Latest WSN-supported research is helping prevent musculoskeletal disorders
Is it painful to work at your company? Repetitive Strain Injury Day an important reminder to protect yourself and your co-workers.