Thursday, October 24, 2013
First time Canada hosts international conference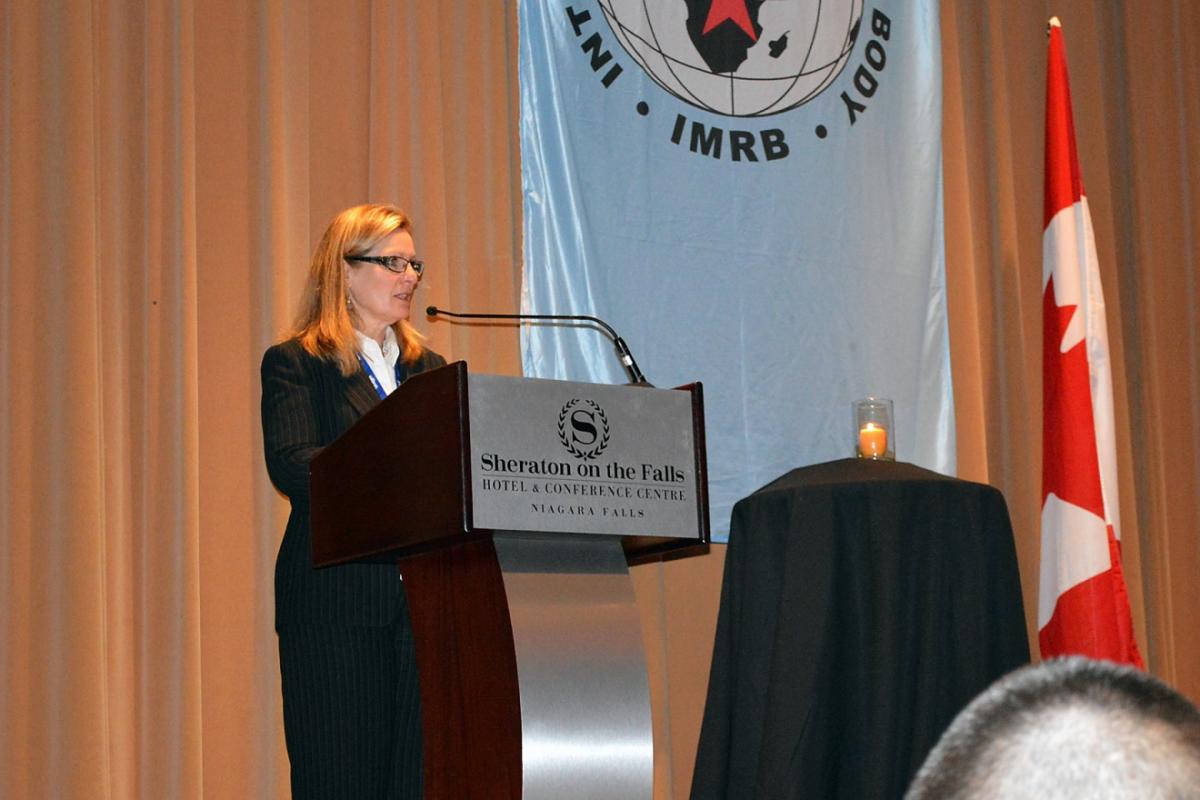 Workplace Safety North President and CEO, Candys Ballanger-Michaud, welcomes delegates to the sixth biennial International Mines Rescue Body (IMRB) conference in Niagara Falls, Ontario, Canada.  This is the first time Canada has hosted the international conference. A special memorial candle remains lit throughout the conference as a tribute to all miners who have lost their lives.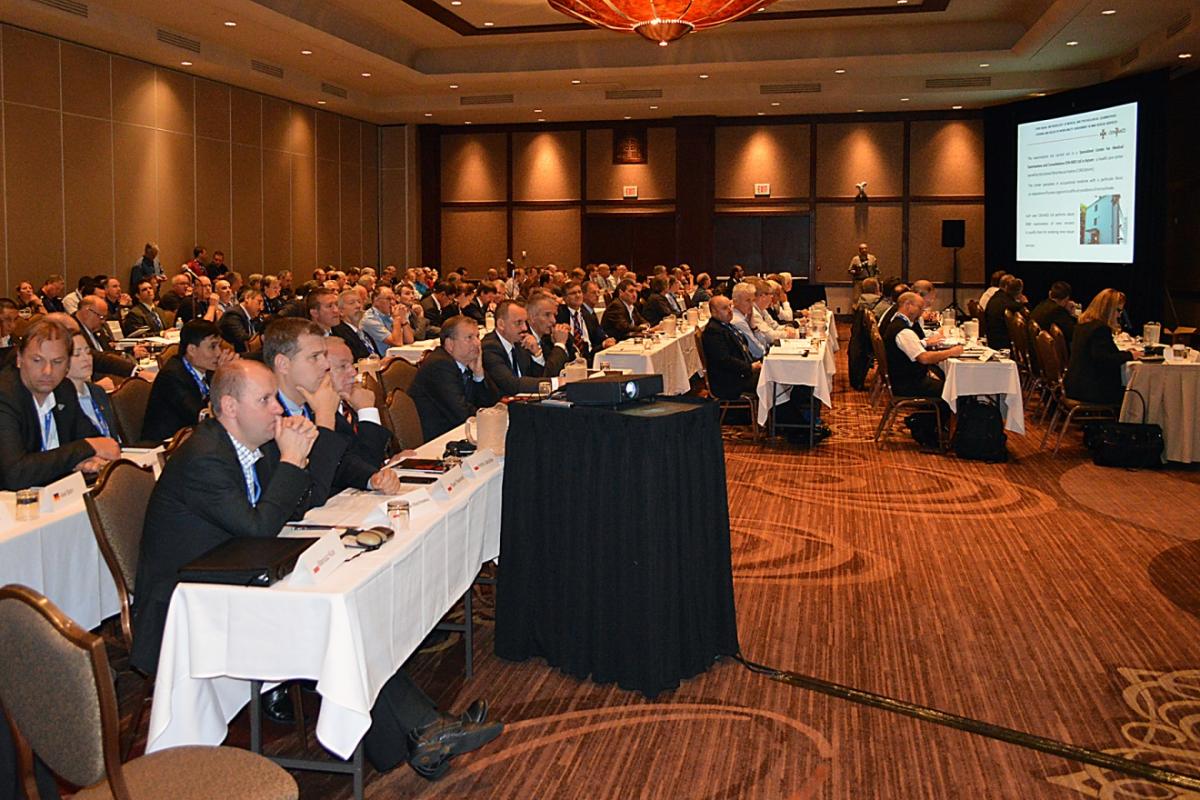 More than 200 delegates from over 20 nations attend the first day of conference proceedings. The purpose of the IMRB is to help promote mine rescue operations and cooperation, and to share knowledge and experience among mine rescue specialists.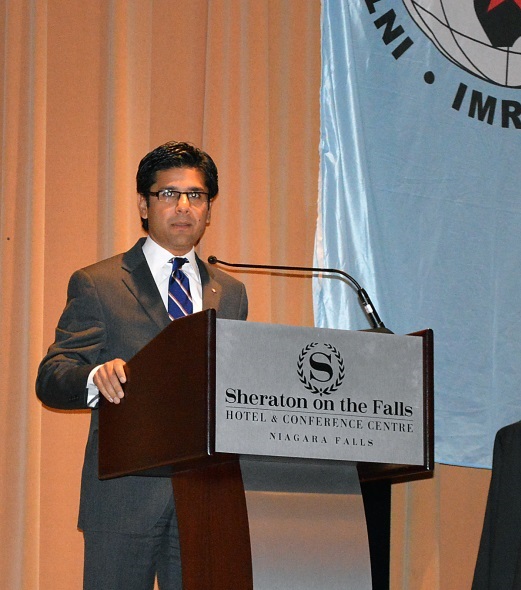 Ontario Minister of Labour Yasir Naqvi presents his opening remarks to the delegates.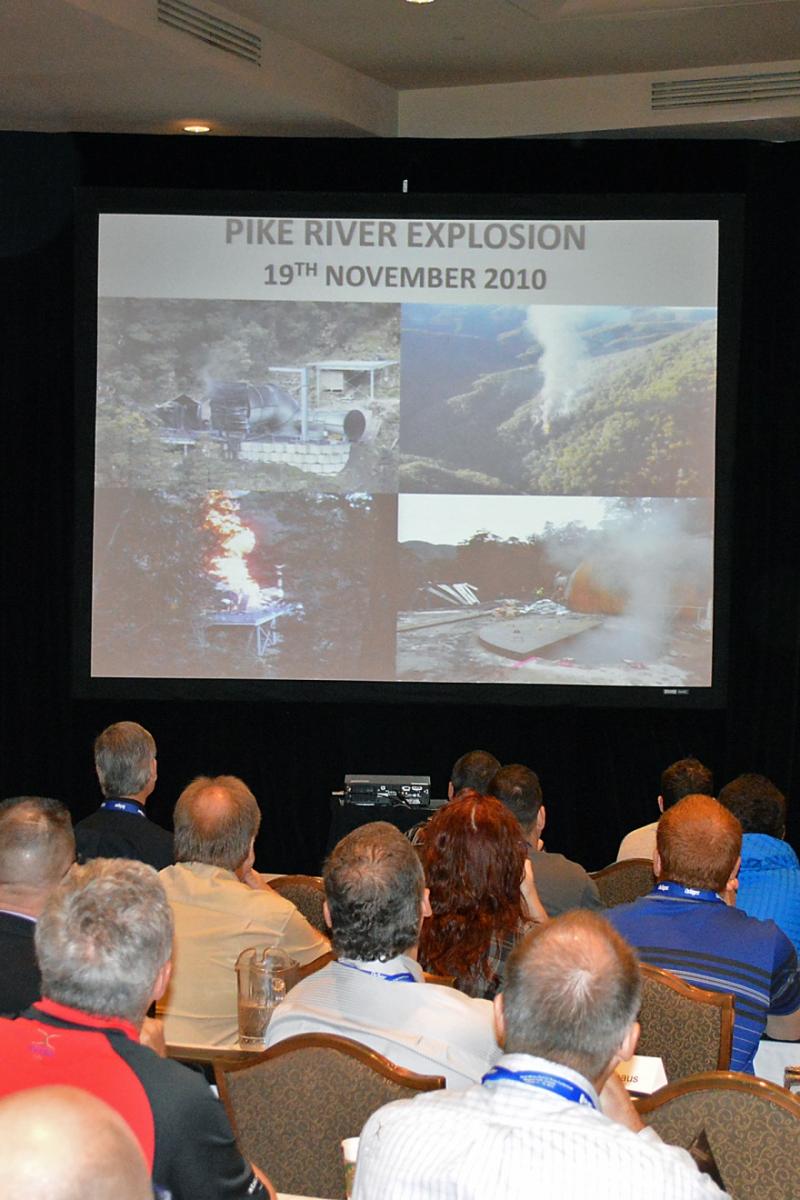 Conference proceedings include the review of recent mine rescue incidents and the sharing of knowledge and information amongst delegates so that countries can learn from each other's experiences. General mine rescue topics including effective training, emerging technologies, research results, and emergency preparedness and planning were discussed at the conference.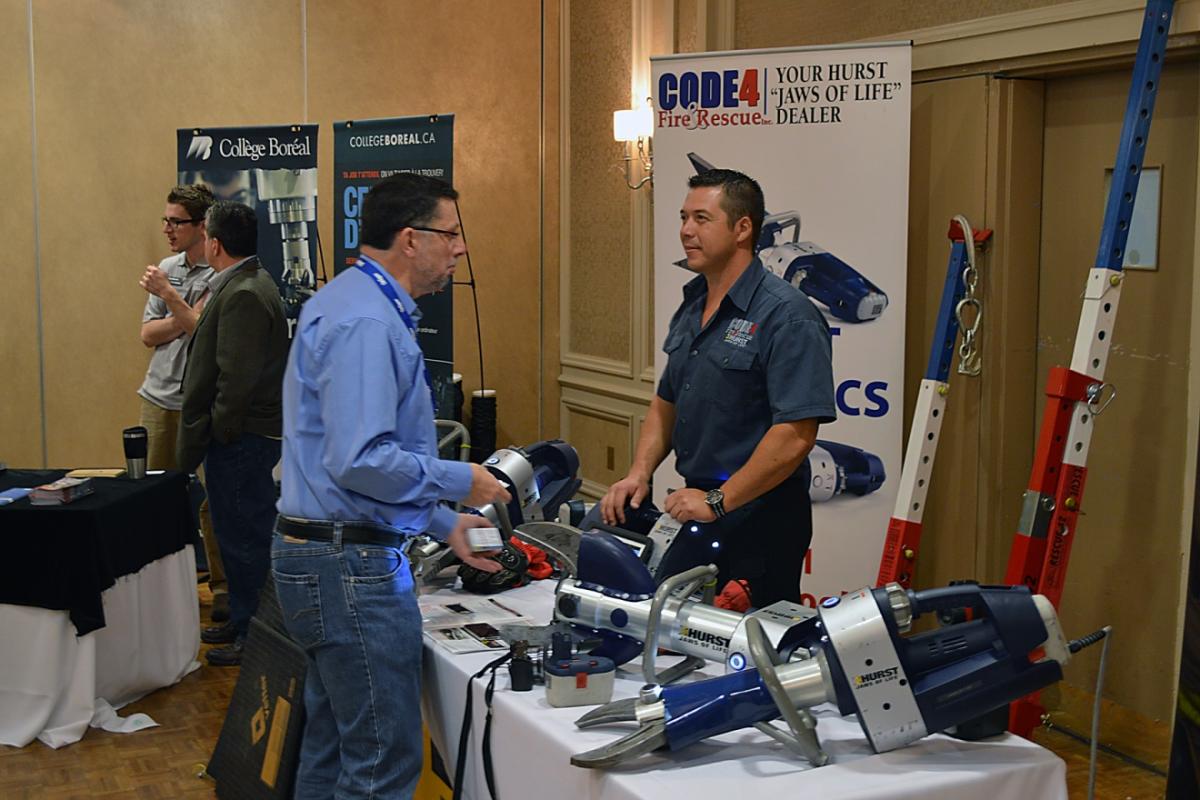 The unique requirements of mine rescue teams was evident in the variety of trade show products and services – most offered specialized rescue gear.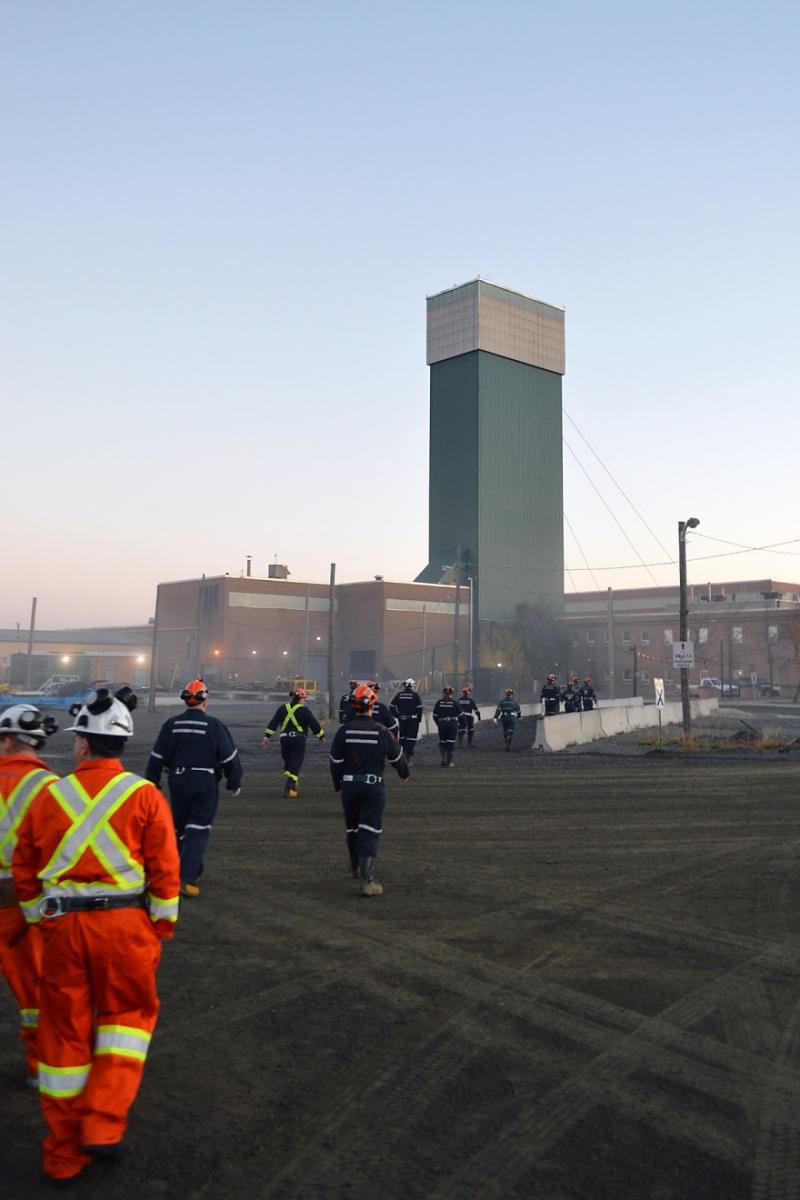 International mine rescue delegates had the option of making a three-day side trip to Sudbury to tour area mines. Here, the delegates arrive at Vale's Creighton Mine in Sudbury, the deepest nickel mine in Canada and home to the Sudbury Neutrino Observatory (SNOLAB).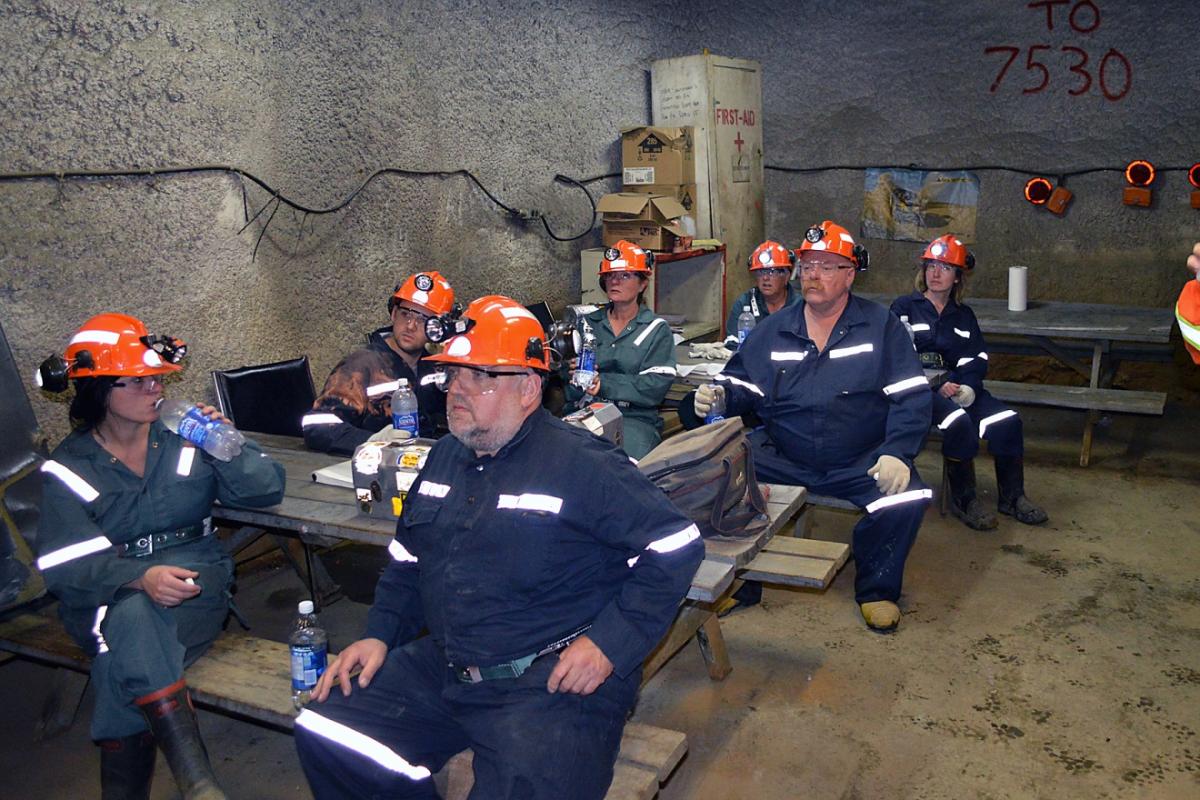 International Mines Rescue Body conference delegates visit a mine refuge station more than 7,000 feet below the earth's surface at the Vale's Creighton Mine in Sudbury.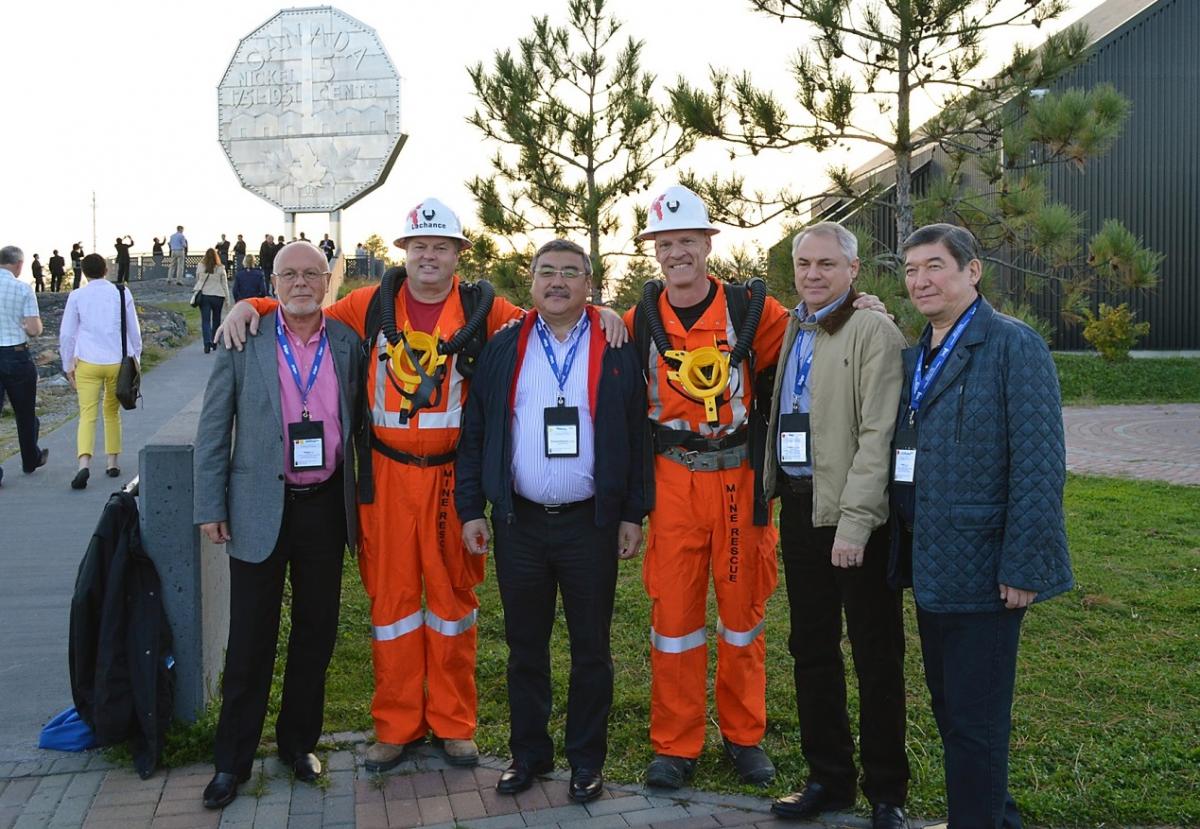 Delegates from the International Mines Rescue conference pose with members of Glencore's Sudbury Integrated Nickel Operations mine rescue team, with the famous Sudbury 'Big Nickel' in the background.
The 1998 deaths of six mine rescue personnel in Poland was the catalyst for the formation of an international mine rescue organization. Determined to understand and prevent such a tragedy from recurring, Polish authorities hosted the first conference in May 2001 with the idea of promoting the exchange of information between the mine rescue services of different countries. Subsequent biennial conferences have been held in South Africa, Australia, United States, Czech Republic, China, and now, Canada.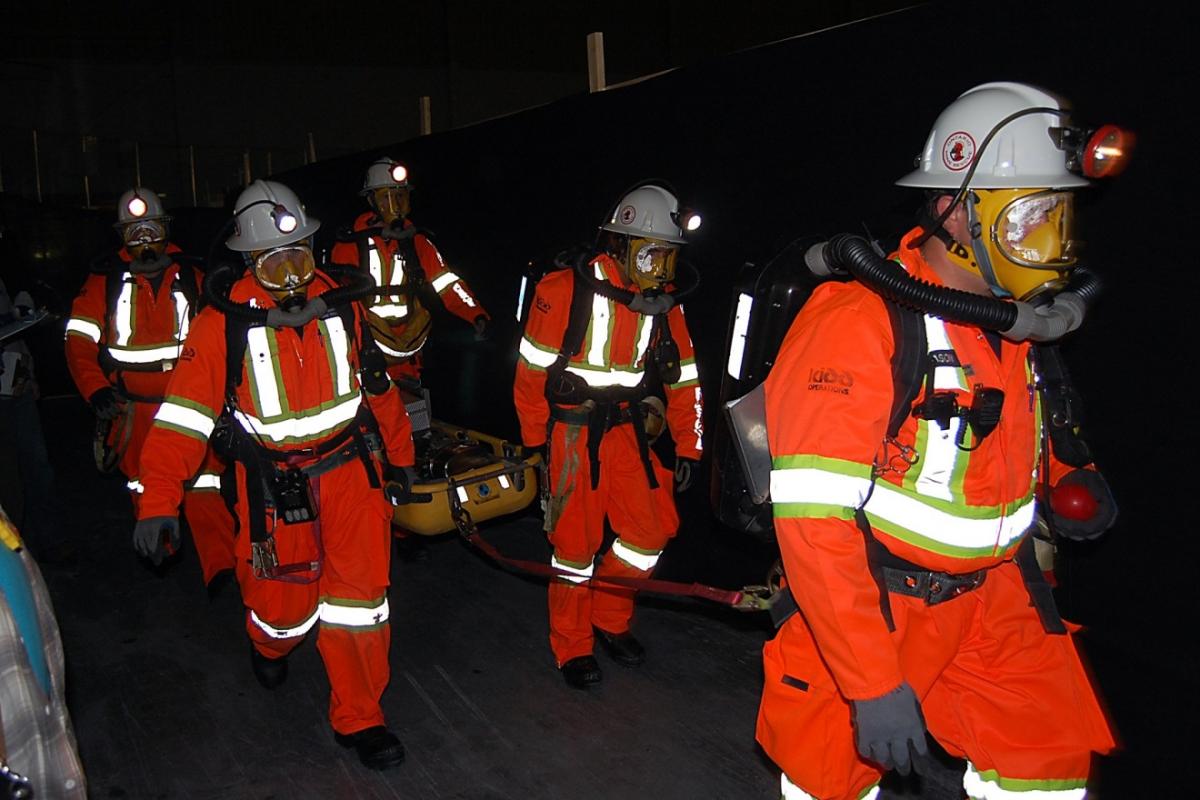 Ontario Mine Rescue (OMR) was formed in 1929 after a major fire at Timmins's Hollinger Mine. As part of Workplace Safety North, OMR has trained and equipped thousands of volunteers to fight fires, rescue injured personnel, and respond to a variety of incidents in the province's mines. 
The organization also equips and maintains a network of mine rescue stations across the province to ensure emergency response capabilities. As organizer of Ontario's annual district and provincial mine rescue competitions, OMR is a leading mine rescue organization and helps establish specialized safety and training programs for other Canadian and international jurisdictions.
For more information on the IMRB event, please visit www.IMRB2013.ca.
View CTV News coverage of Sudbury visit and interview with Alex Gryska, Director - Ontario Mine Rescue.