Monday, November 03, 2014
Increasing mine depths means higher risk of heat stress
Ontario Mine Rescue Heat Stress Report 2014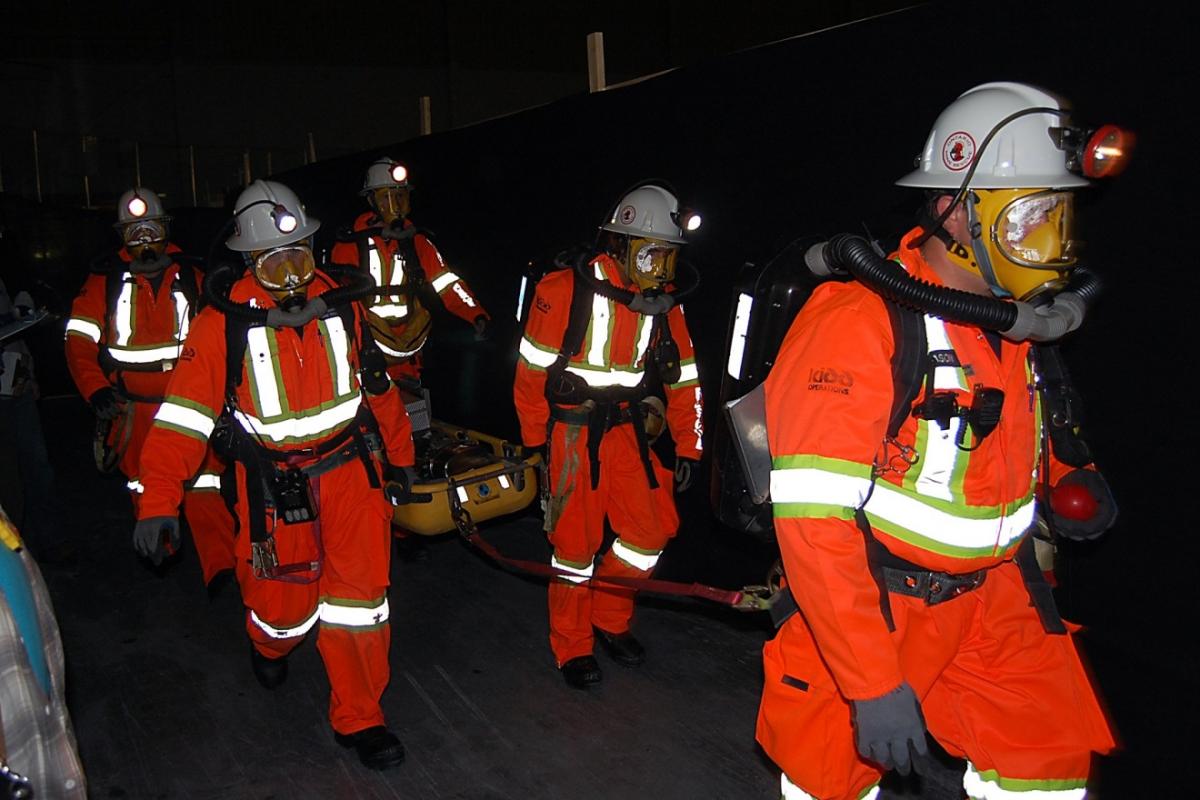 Mine rescue volunteers are considered elite miners, the best at performing difficult tasks under difficult conditions underground, but they are no less susceptible to the dangers that all workers face under extreme heat exposure. In fact, because of the nature of mine rescue work, mine rescuers may be considered at greater danger of heat stress than any other job, certainly within the mining industry.
In Poland in 1998, 10 mine rescuers under oxygen were overcome by heat during an exploration activity and on several subsequent rescue attempts. Temperatures peaked only at 31.5°C (88.7°F), but the relative humidity was in the high 95 to 98 per cent range. Six died and one suffered severe injuries. 
Several years later, in October 2002, two members under oxygen of a mine rescue team collapsed in the heat while exploring an abandoned mine stope in Nevada. They encountered temperatures exceeding 39.4°C (103°F). One of the members died on site, while the second died a week later in hospital.
In 2011, three mine rescuers died of heat stroke while fighting a coal mine fire in China's Shandong province, and heat exposure was a factor in the deaths of two South African mine rescuers during an emergency in 2012.
Incidents such as these and a growing awareness of the issue as Ontario mines encounter hotter mineral formations and reach deeper depths, prompted Ontario Mine Rescue (OMR) to join others in supporting research by the University of Ottawa into heat exposure and heat stress in mining and mine rescue. Several significant reports into workload, heat stress management, and the effect of garments in mine rescue, have been completed and further research is ongoing.
The organization has determined a standard and prepared a report for its provincial network of volunteer mine rescue officers. The report was developed in consultation with Ontario Mine Rescue's Technical Advisory Committee, and with the assistance of mine rescue organizations in Australia, the Czech Republic, Germany, South Africa, Poland, and the United Kingdom.
The Mine Rescue Heat Stress Report, including the Heat Exposure Standard, was released in August 2014 by Ontario Mine Rescue (OMR). The new standard is now part of OMR's operating procedures for mine rescue teams, and the accompanying report advises mining operations on heat stress and how to minimize the risk for their mine rescue teams. OMR is currently training volunteer mine rescuers on the new standard.
Click here to access additional mine rescue resource material.