Tuesday, January 10, 2023
Top 10 news articles, videos, events, downloads, and training people found most helpful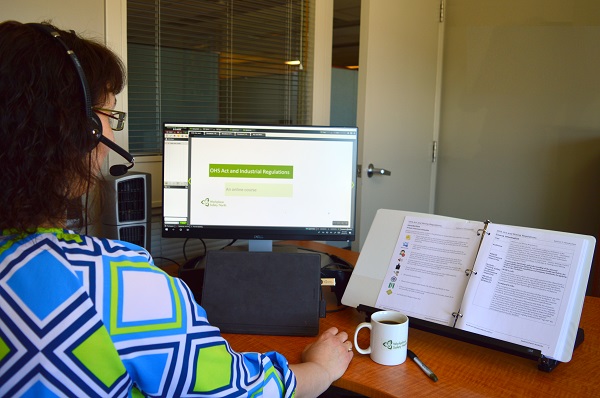 Heat and cold stress, and government information were top of mind for 2022 occupational health and safety based on the Workplace Safety North (WSN) articles, resources, downloads, training, events, and videos that people found most helpful and interesting.
Top 10 Health and Safety News Articles
Heat stress, cold stress, and government information were the most popular news articles with readers for a total of 49,338 pageviews.
Top 10 Health and Safety Resources
This year COVID-19 dropped from number one to eight on the list. Web users viewed 20,422 pages of resource information on COVID-19, mental health, vehicle safe operating procedures, machine safety, and musculoskeletal disorders.
Truck

driver – Standard safe operating practices for truck operators

 – 2,510 pageviews
Workplace mental health resources – 2,034 pageviews
Winter driving safety meeting talk - 1,976 pageviews
Mining health and safety statistics -1,729 pageviews
Hazards Associated with Mobile Equipment Operation: Fatigue, Line-of-Sight and Situational Awareness, and Vibration and Posture – 1,457 pageviews
New and young workers – 1,242 pageviews
COVID-19 Workplace safety resources – 1,048 pageviews

Battery Electric Vehicles

 - 958 pageviews
Poster: Top 10 health and safety risks in sawmills – 927 pageviews
Top 10 Health and Safety Downloads
Web users downloaded 83,364 guides and safety talks on heat and cold stress, as well as vehicle safe operating procedure guidelines, and the WSN catalogue.
Top 10 Health and Safety Training - Instructor-led Virtual or In-person Courses
Based on the number of people registered for courses in 2022, mine rescue, working at heights, Joint Health and Safety Committee, and mining safety training were in high demand.
Top five E-learning Courses
Top 10 Health and Safety Events
More than 550 people attended WSN virtual safety events, with topics ranging from mining and battery electric vehicles to psychological safety and occupational disease. Click the links to view webinar recordings or resources.
Top 10 Health and Safety Videos
WSN videos got 179,522 views and people watched almost 24,000 hours on topics like chainsaw use, propane handling, loader and lift truck operation, and young worker orientation.
An independent not-for-profit, Workplace Safety North (WSN) is one of four sector-based health and safety associations in Ontario. Headquartered in northern Ontario, WSN provides government-approved province-wide workplace health and safety training and services for the mining and forest products industries.
With health and safety specialists located across the province, WSN and its legacy organizations have been helping make Ontario workplaces safer for more than 100 years. A leading provider of health and safety training and consulting, businesses call upon WSN for expert advice and information. For more information, contact Workplace Safety North.
Resources
Free workplace safety resources