300 attend sold-out annual event in Sudbury
Themed 'Preparing for high-risk emergencies in mines,' the 21st annual Mining Health and Safety Conference in Sudbury hosted 300 members of the Ontario mining industry, along with another 70 North American attendees via video livestream.
The annual event gives attendees an opportunity to reconnect with friends old and new, and enjoy lively keynote speakers and detailed technical presentations. Enjoy the photo and video highlights, and we look forward to seeing you next year!
Click here for complete proceedings from the 2019 Mining Health and Safety Conference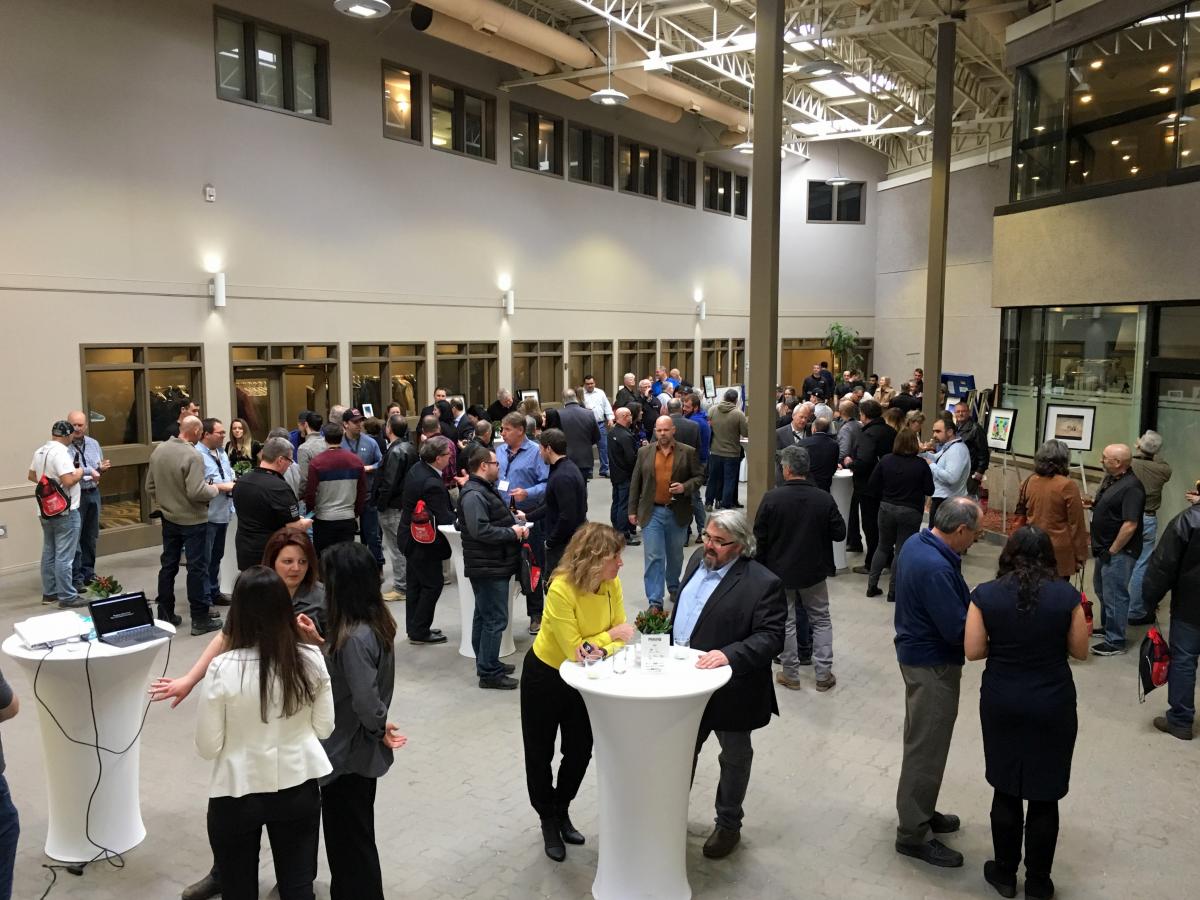 Opening reception and student art exhibit: More than 300 representatives from mining companies across the country gathered together in Sudbury on April 17 to 19 to discuss mining health and safety. The 21st year of the conference was themed "Preparing for high-risk emergencies in mines," and the reception included a student art exhibit plus a visit from Minister of Labour Laurie Scott.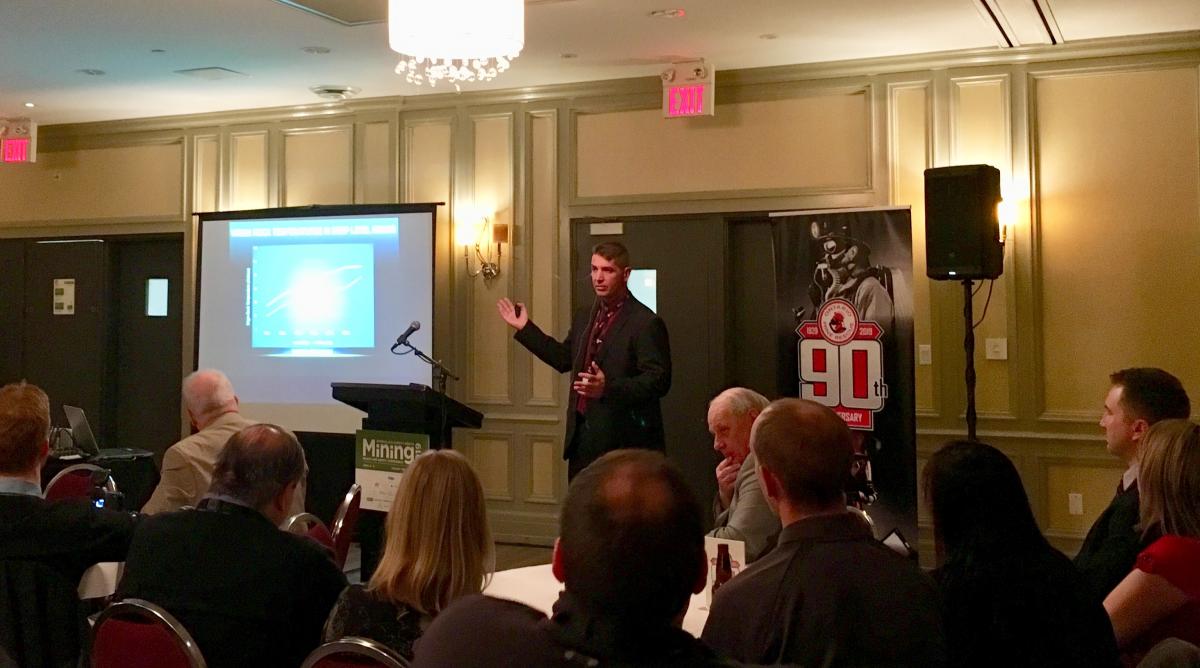 CEO Spotlight - Unique challenges in South Africa mining - extreme depths and illegal mining: Over the last 25 years, Mannas Fourie, Chief Executive Officer Mines Rescue Service in South Africa, has successfully managed several difficult and challenging mining operations. In his eye-opening presentation, Fourie talked about several underground fires and mine rescue incidents he faced throughout his mining career while serving as an active mines rescue team member and captain.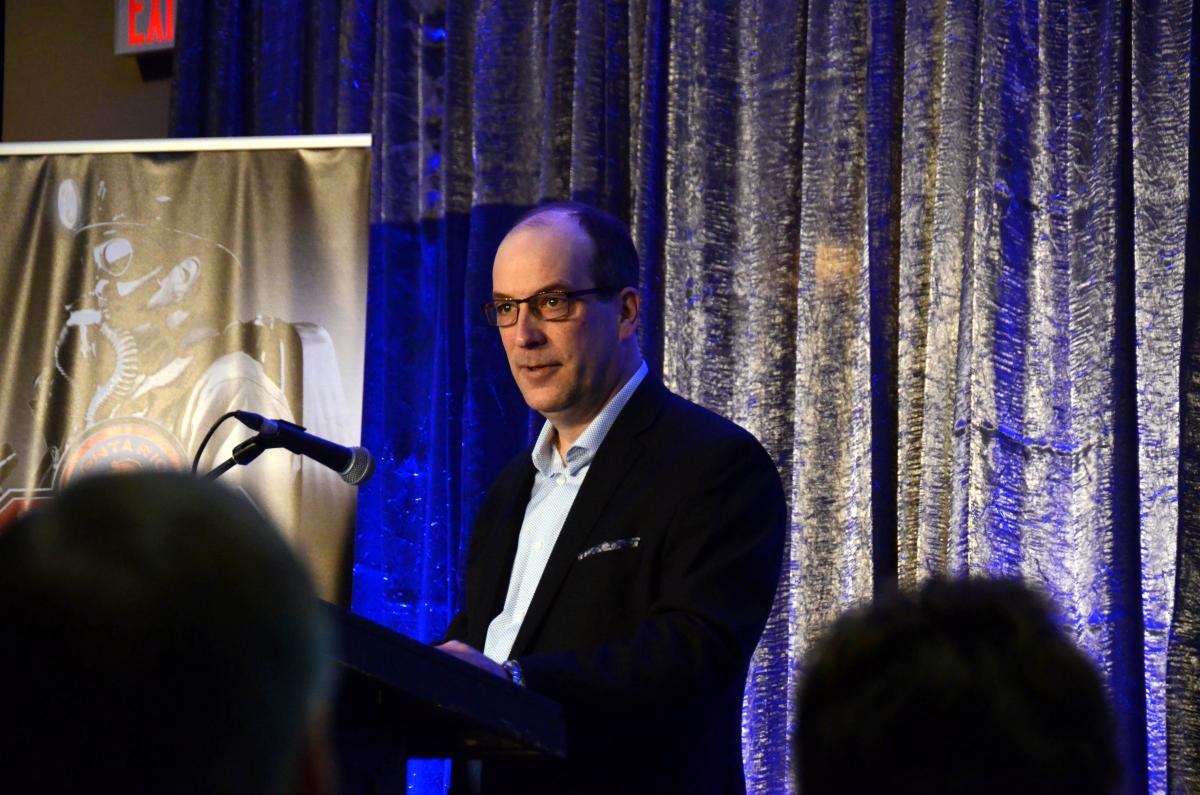 Welcome and opening remarks: Paul Andre, President and Chief Executive Officer of Workplace Safety North (WSN), host of the 2019 Mining Health and Safety Conference, welcomed 300 participants.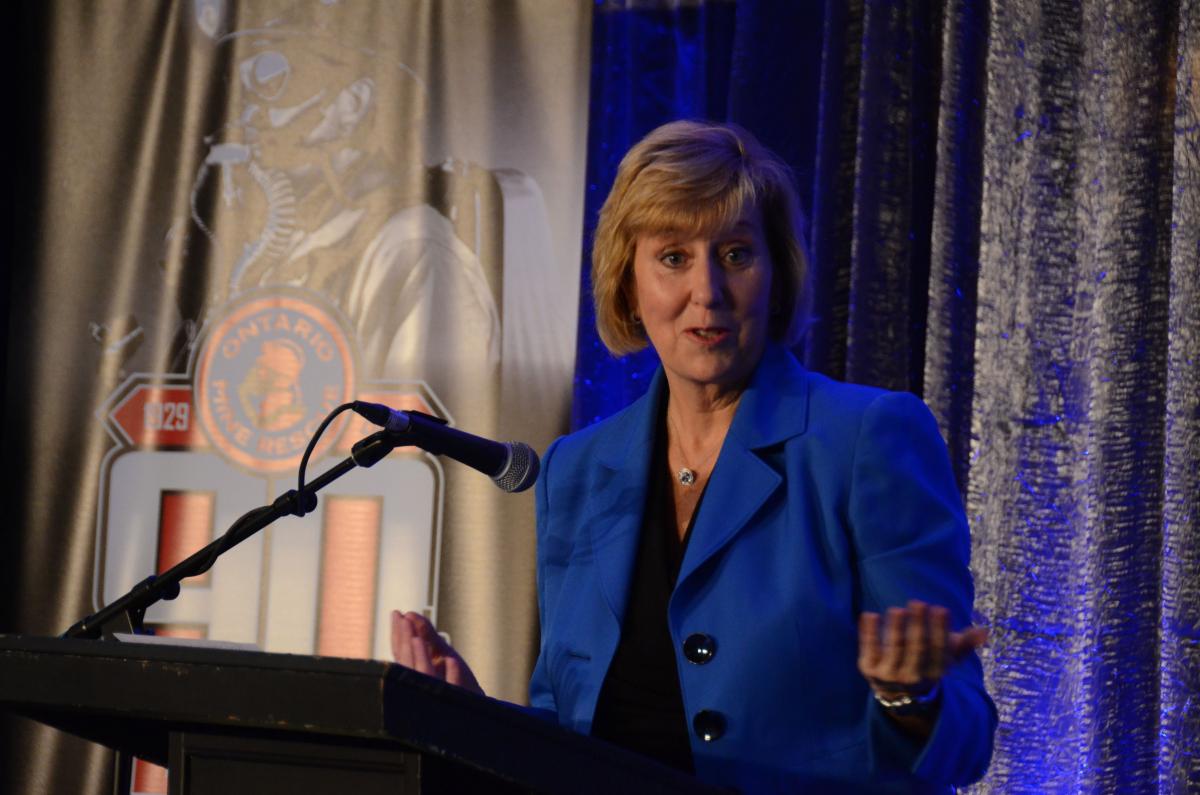 Special guest: Laurie Scott, Ontario Minister of Labour and honoured guest, speaks at 2019 Mining Health and Safety Conference in Sudbury. Scott joked that mining is the only underground economy she supports. The previous day, she announced government investment of $2.6 million for a new, rope-testing machine for underground mines, as well as a $2.7 million, five-year funding commitment for the Centre for Research in Occupational Safety and Health at Laurentian University. The Minister also met with mine workers and the first-ever all-women mine rescue team "Diamonds in the Rough", and viewed the student art exhibit at the conference opening reception.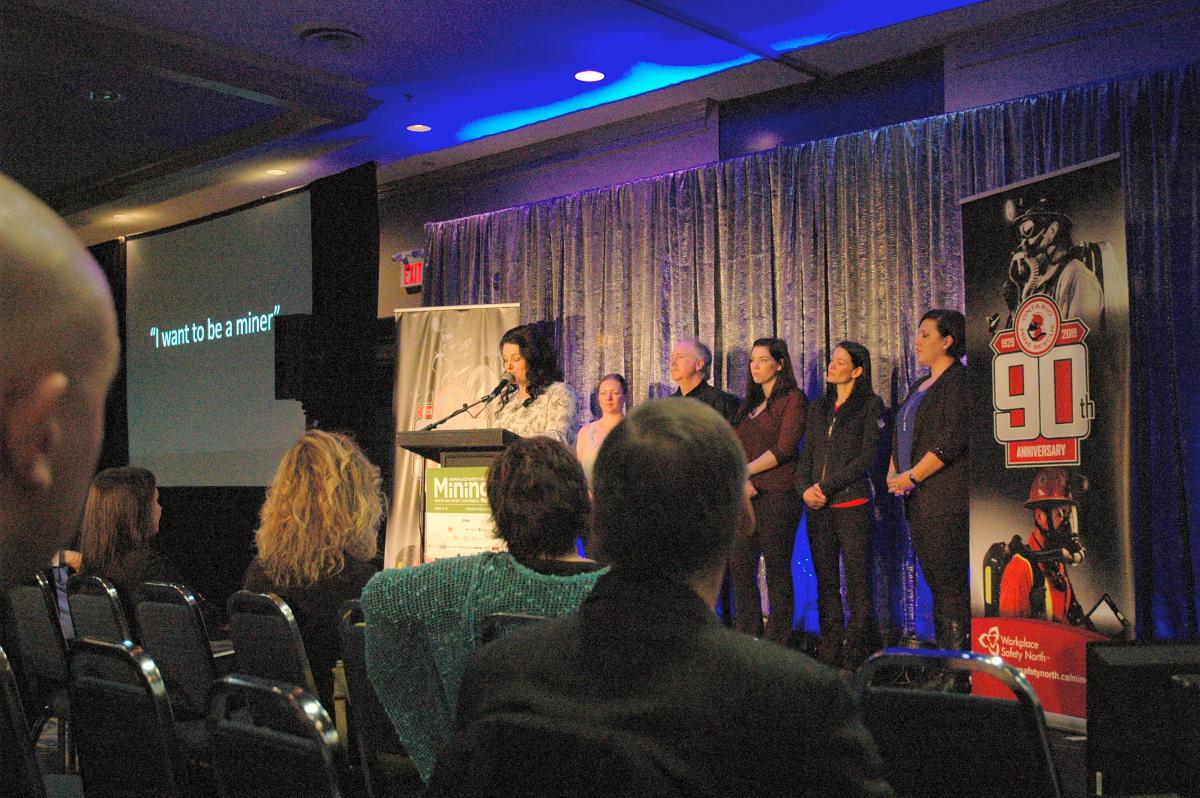 Diamonds in the Rough: Overcoming the odds: First all-women mine rescue team members talked about their experiences in the mining industry and at competitions. In 2018, the team competed at the International Mines Rescue Competition in Russia and finished 15th overall; their best competition result. The eight-member team consists of women employed at companies across Canada and was created to help raise the profile of women in mining and non-traditional roles.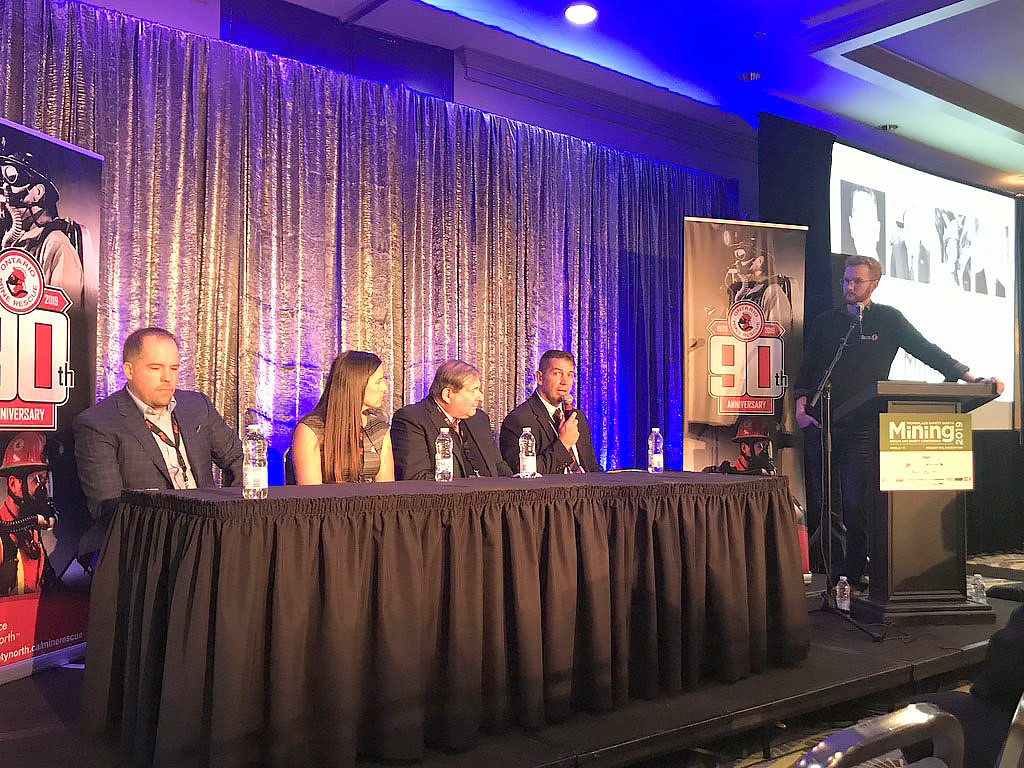 Industry Panel: Mine rescue as a development tool for leadership: Ted Hanley, Vice President, Ontario Mine Rescue, moderates industry panel with Dave Bernier, Simone Hensher, Dr. Jeffery Kravitz, and Mannas Fourie. Hanley also presented on the history of Ontario Mine Rescue as it marked its 90-year anniversary. Ontario Mine Rescue was created as a result of the tragedy of the 1928 Hollinger Mine fire that claimed the lives of 39 miners in Timmins.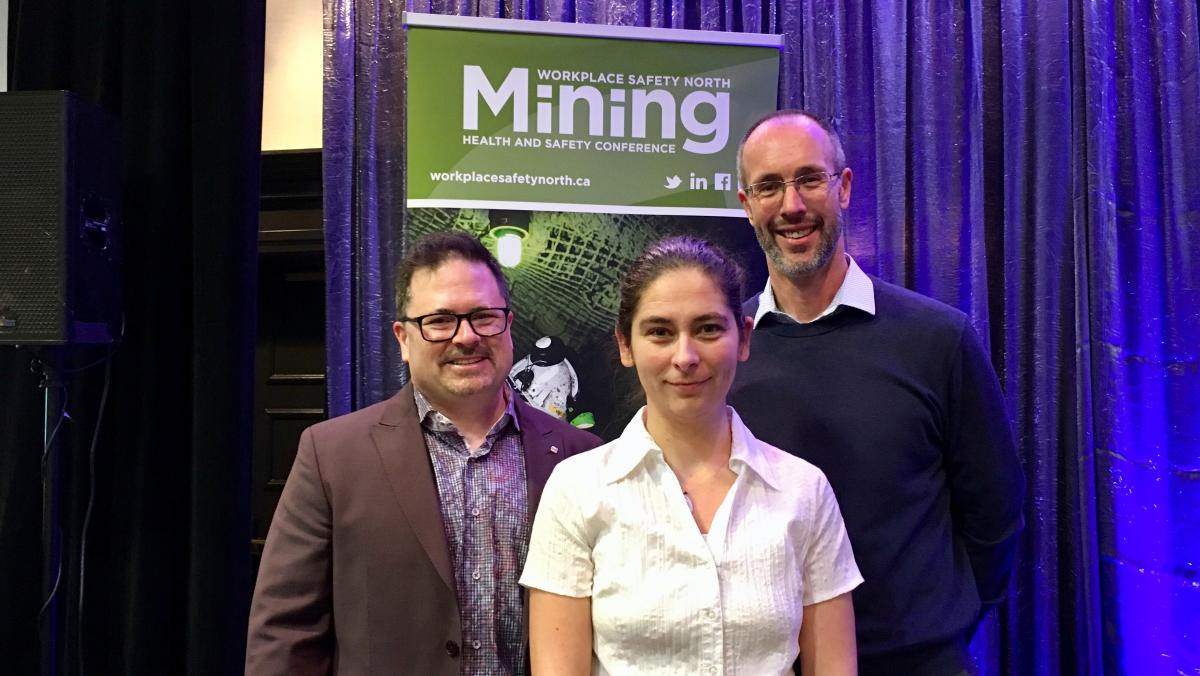 Mining Mental Health: Ground support for developing a healthy mind strategy. Dr. Michel Lariviere and Dr. Zsuzanna Kerekes, from Laurentian University, along with Keith Hansen, Occupational Health and Disability Management Lead at Vale Canada, reviewed the results and insights from the Mining Mental Health Study at Vale Canada's operations in Ontario. The presentation covered factors and key predictors of workplace absenteeism and the barriers to a successful return to work. In addition, guidance on how to develop a mental health strategy from a systems perspective was provided.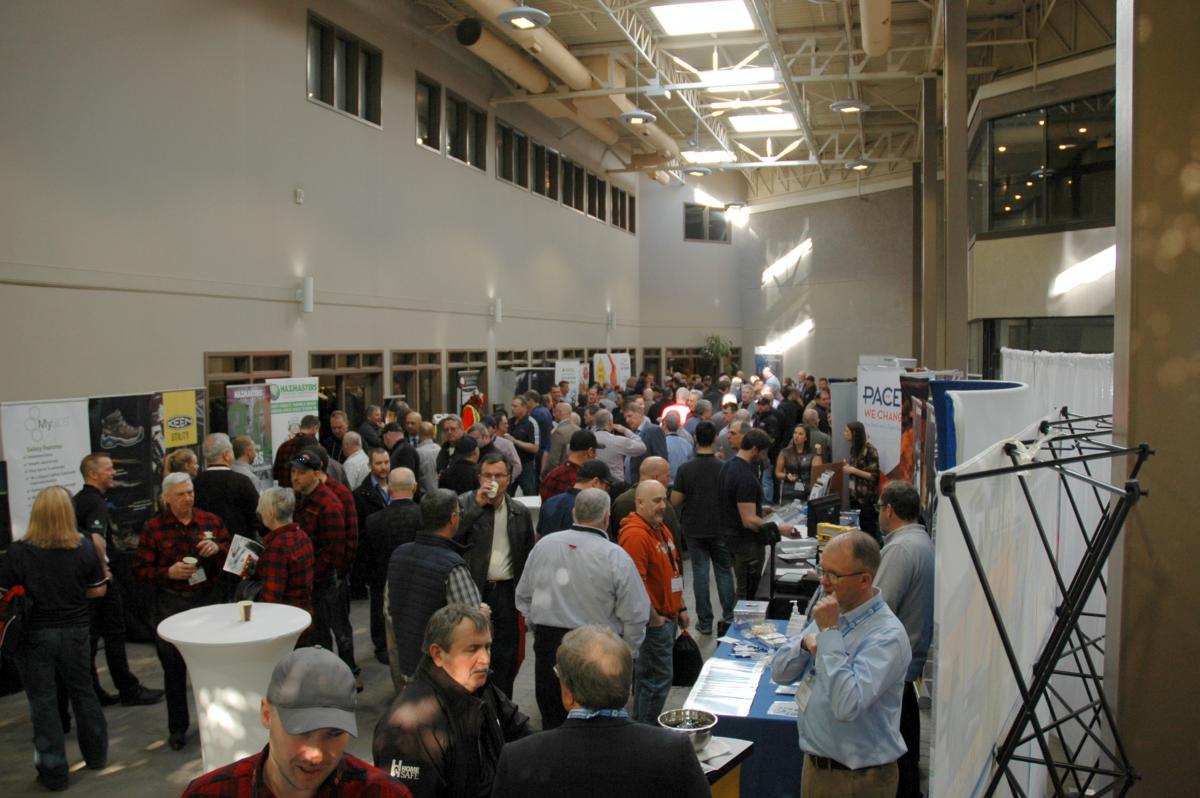 Mining health and safety tradeshow: During Wednesday afternoon, conference attendees visited more than 30 exhibitors, including 3M Mining and Metallurgy Solutions, Electrical Safety Authority, Draeger Safety Canada, Honeywell Safety Products, and more. The next day, attendees chose from 15 information sessions on a wide variety topics, including leadership and culture, latest research, case studies, occupational disease, conveyor guarding, and more.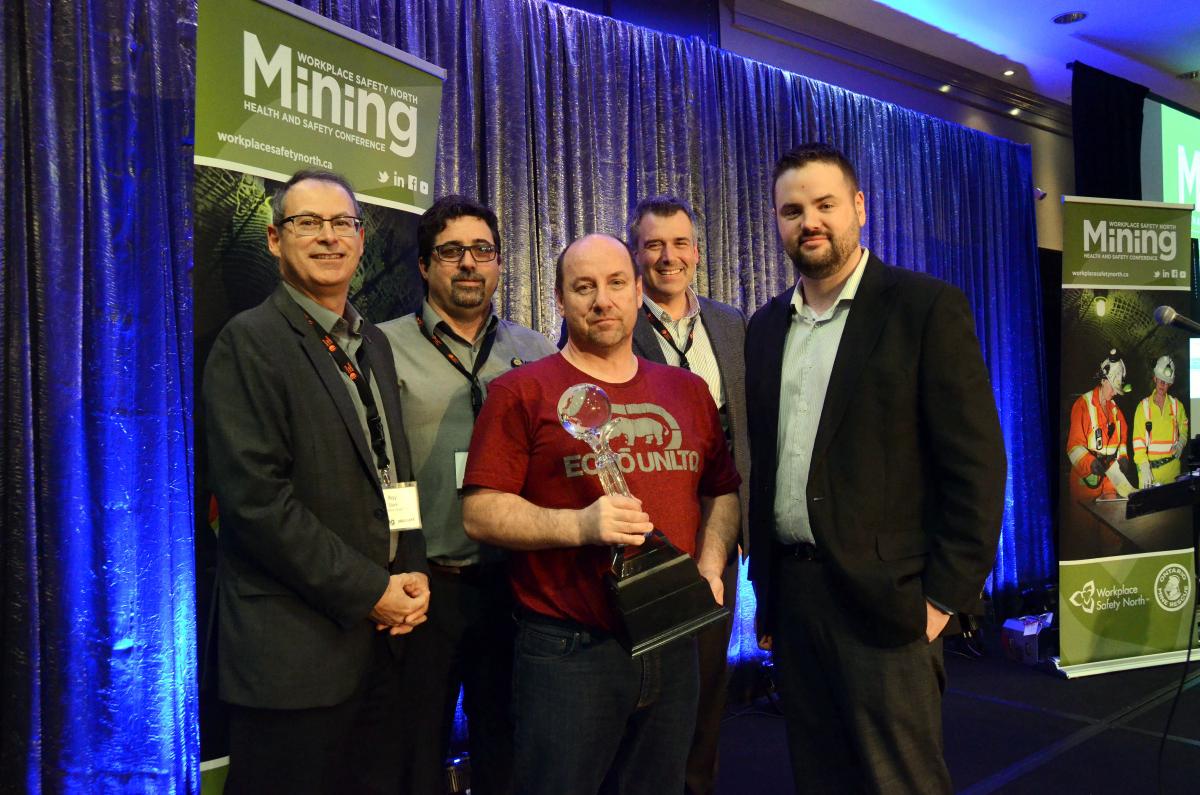 Mine safety awards: On the final day, the Workplace Excellence Awards recognized Ontario mining companies that have excelled at health and safety; and the Ontario Mine Contractors' Safety Association presented its Innovation Awards for the most innovative tools and techniques to improve mine safety. Congratulations to all winners!
 For 2018 mining health and safety, the winners of a Workplace Excellence Award recognition plaque are:
Alex MacIntyre & Associates Ltd.
Cementation Canada Inc.
DeBeers Group of Companies, Victor Mine
DMC Mining Services
Dumas Contracting Ltd.
Kidd Operations - Glencore Canada
Goldcorp - Porcupine Gold Mines
Goldcorp - Red Lake Gold Mines
KGHM - Sudbury Operations
Kirkland Lake Gold Holt Complex
Kirkland Lake Gold Macassa Mine Complex
Kirkland Lake Gold Taylor Complex
Lac Des Iles Mine
Nordic Minesteel Technologies Inc.
Redpath Canada Limited
SCR Mining and Tunnelling
Glencore - Sudbury Integrated Nickel Operations
Tahoe Canada - Lake Shore Gold Corp
Technica Mining
Wallbridge Mining Company Limited