Northern Ontario Safety Group shares in $2.1 million rebate
WSN Small Business Safety - booklet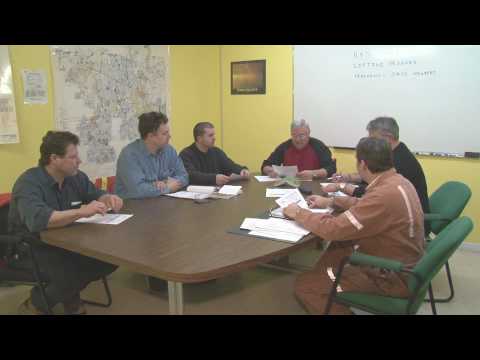 For business owners, the Northern Ontario Safety Group is one of the most effective workplace health and safety resources in Ontario. By joining a safety group, companies learn from each other's experience in implementing injury and illness prevention programs. Firms that invest and implement effective health and safety programs may also benefit from a Workplace Safety and Insurance Board (WSIB) financial incentive.
"I am quite proud of the accomplishments of the Northern Ontario Safety Group firms. Their last rebate exceeded $2 million dollars and was shared between 76 participating firms," says Tom Welton, Industrial Director at Workplace Safety North (WSN). "Even more impressive, was the significant year-over-year reduction in both lost-time injury frequency and severity.  
"The 2014 Safety Group achieved a 16 per cent reduction in lost-time injury frequency as a group and, at the same time, reduced lost-time injury severity by 24 per cent. These impressive reductions in injury statistics show the effectiveness of the Safety Group program as well as with the significant efforts of committed firms."
From April 1, 2015 to March 31, 2016, Ministry of Labour inspectors are visiting new small businesses with fewer than 50 workers in industrial workplaces. They're checking to see whether these workplaces are complying with the Occupational Health and Safety Act regulations, and whether they have a functioning Internal Responsibility System (IRS), and the resources to comply.
For more information on the Northern Ontario Safety Group, visit the safetygroups.ca website.
Related
Why join a safety group by December 31?
Northern Ontario Safety Group shares in $2.1 million rebate
Ontario small business health and safety – Invest in safety for a competitive edge. Free download.
Top 6 occupational health and safety resources for business owners - Programs and resources available for small businesses in Ontario