Wednesday, October 01, 2014
Most frequently issued orders according to Ministry health and safety inspections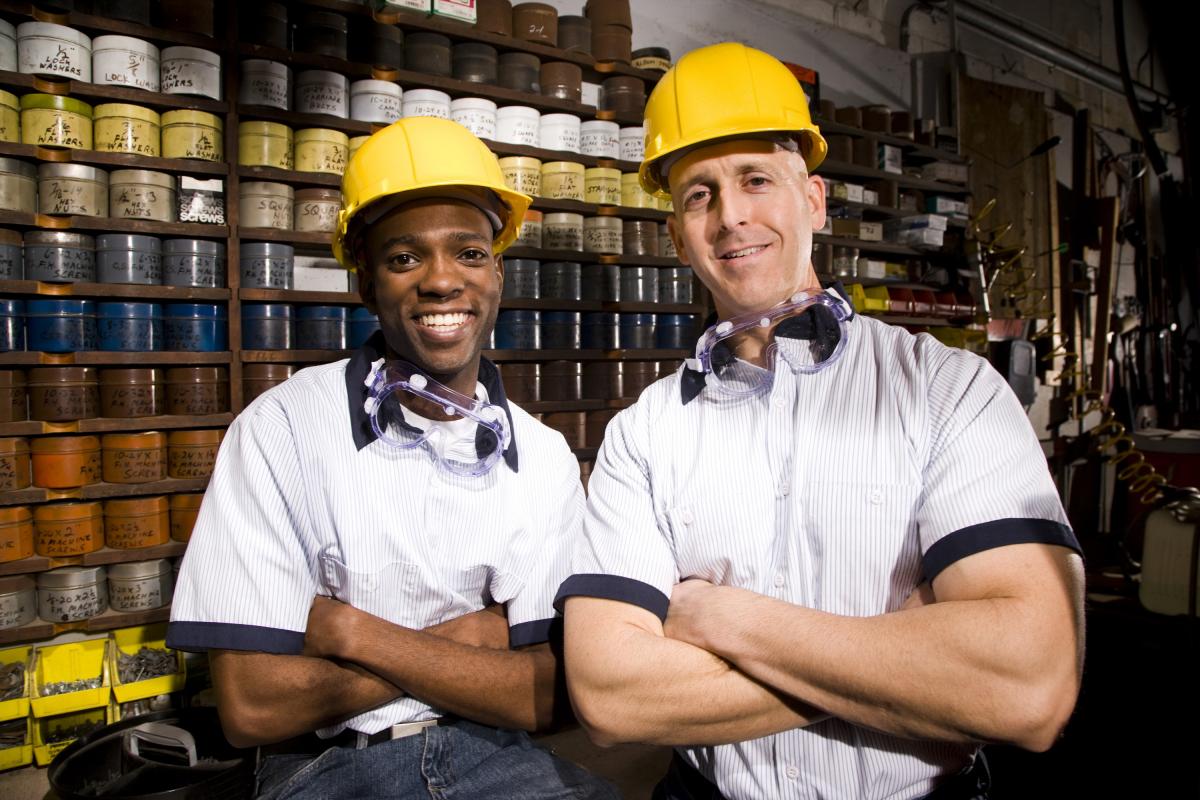 Constrained by limits to financial and human resources, small business owners are accustomed to working with a shoestring budget. When it comes to health and safety, according to a Ministry of Labour, Training and Skills Development (MLTSD) report, the most frequently issued orders at small business inspections were for employer failings to: (1) post the Occupational Health and Safety Act in the workplace; (2) take reasonable precautions to protect worker health and safety; and (3) prepare a health and safety policy and maintain a program to implement that policy. 
According to Statistics Canada, small businesses in Ontario – defined as less than 100 employees – make up an astounding 98 per cent of all Ontario businesses, and are responsible for employing 2.9 million workers – that's almost 75 per cent of the 4.3 million workers in the province. But small businesses don't have access to the same kinds of resources as larger organizations, so knowledge of health and safety requirements can vary greatly across industrial sectors and geographic regions. 
"Limited number of personnel and finances present a major challenge for small businesses regarding occupational health and safety [OHS], and as such, a general lack of awareness regarding legal requirements and sources for information and training persists," says Josh Tinkler-Josephi, Policy and Communications Coordinator at the Thunder Bay Chamber of Commerce.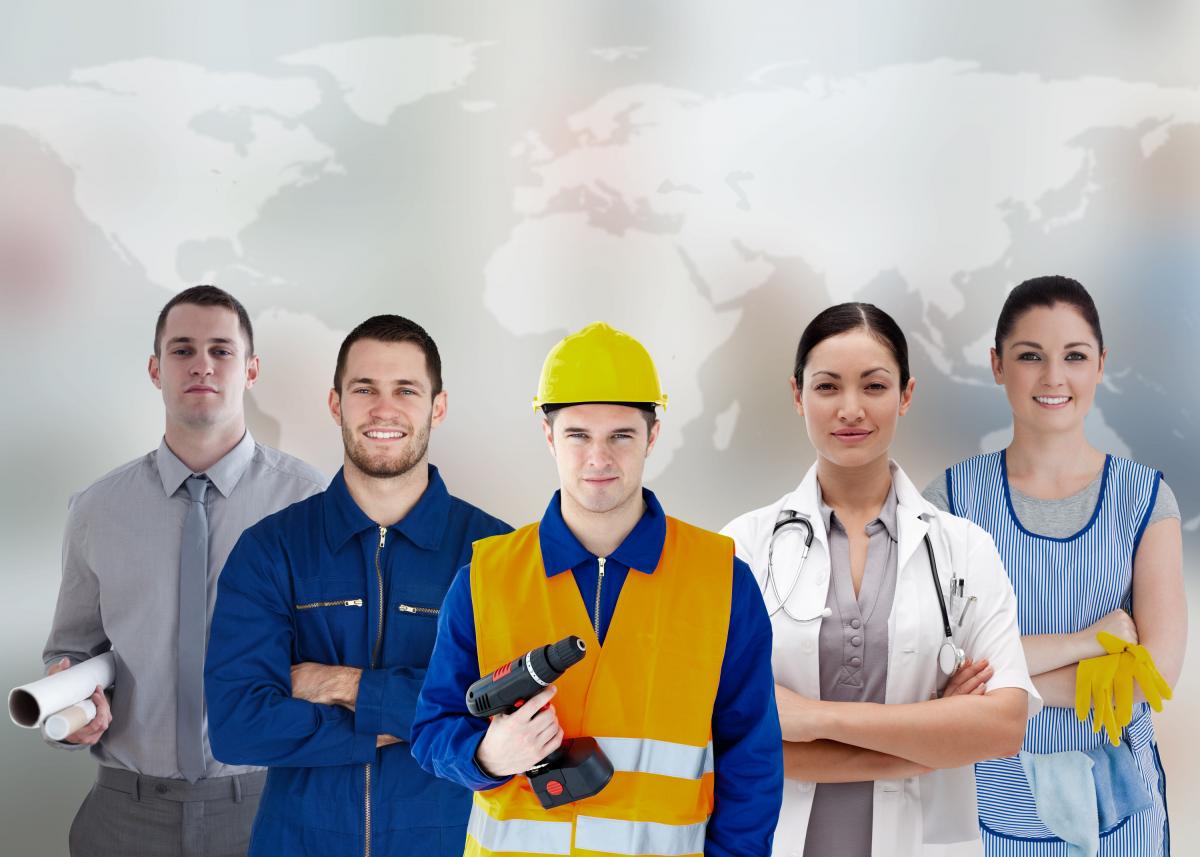 "Most small businesses don't have a designated or dedicated OHS person on staff, often resulting in a reactive rather than proactive environment," says Tinkler-Josephi. "For communities outside of large urban centres, OHS training tends to be more costly for small business. Compounding the issue is a shortage of qualified and skilled workers. In some cases, workers are imported from other countries, and that can lead to language issues with training and communication." 
The following list provides a simple approach that will help businesses meet the basic provincial regulatory requirements.
Top 5 tips for small business health and safety
Keep it simple and keep a record
As a small business owner or manager, you need to keep your health and safety processes simple and informal through management walkabouts, quick staff meetings, a handwritten memo on file, notes in a log book, training records – all viable strategies if inspectors ask if you've been meeting your legal obligations. You can implement effective, yet uncomplicated ways to communicate with staff and help keep your business safe and healthy:
1.  Make health and safety part of your everyday operations – be a safety champion.
You want prospective clients and employees to know that you run a healthy workplace where safety is a priority. You want to be free from the emotional burden of having injuries, illnesses, and fatalities happen at your workplace. The good news is, you're not alone in making health and safety a priority – you can benefit from the knowledge of others by joining a safety group, and at the same time, qualify for a potential rebate on your Workplace Safety and Insurance Board (WSIB) premium. The Ministry of Labour, Training and Skills Development now offers a free small business health and safety checklist.
2.  Conduct regular "quick talks" on health and safety with staff, use safe operating procedures, checklists, or material safety data sheets as topic guides.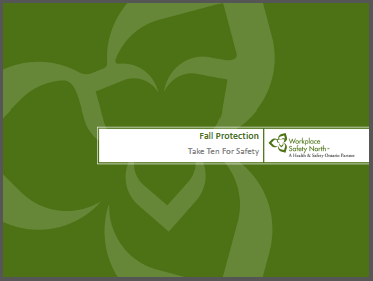 Many companies routinely start each workday or shift with a 'safety huddle' or 'tailgate talk' to help raise awareness of key health and safety hazards in their workplace. You can access resource material for these safety talks from Ontario health and safety associations such as Workplace Safety North and online resources and videos.
"All the employees work together as a team – not only with safety but also with production – and have really good communication; that's all part of team effort," said John Venasky, at Shuniah Forest Products, winner of a provincial safety award for small business health and safety. "That was established a number of years ago and whenever there is any discussion, it's a team discussion – and that's the way Shuniah Forest Products works with regards to safety. "
3. Perform regular "safety observation checks" by watching an employee work for two minutes – reinforce what was done well, and coach on improvements.
One of the most popular reality shows on televisions these days is 'Undercover Boss' where unsuspecting owners and CEOs are disguised and sent in as frontline workers at their own operations – often hilarity and bewilderment ensue. Standard characters seem to populate these shows including Reckless Roger, Heart-of-Gold Hannah, and the many shades in between. The main point of 'safety observation checks' is to take a balanced approach: always acknowledge things that are being done well, in addition to coaching on improvement.
"At Shuniah, we conduct audits regularly with regards to production procedures, and the company works hard in all areas, not only safety and production, but also to meet all the environmental requirements," says Venasky. "I'm really proud to be a part of Shuniah Forest Products over the last 20 years, and know that we will continue to strive for a safe and healthy work environment for all employees and staff."
4.  Ask staff – who often see what managers don't – to identify hazards.
Frontline workers usually know best about key health and safety issues they face daily in the workplace. It's important to check in regularly, establish a way of working, so there is an ongoing assessment of hazards and risks in the workplace.
"Our Joint Health and Safety Committee is very active and ensure proper inspections of the operation," says Venasky, "which includes talking to employees and staff on any issues of concern. The committee provides leadership in initiating training or instruction to ensure a continuous safe work environment." 
5.  Ask a staff member to volunteer as a health and safety champion, and help train new workers.
It's one thing to have an owner or supervisor discuss health and safety, but when fellow workers help carry forward the message, it can have an added weight. Frontline workers may also be in a better position to keep an eye on a new or young worker, and help consistently reinforce workplace safety policies and procedures, as well as model the behaviour they are promoting.
These tips and tools will help you develop and maintain a high-performing workplace safety program and give your business a competitive advantage. With fewer disruptions and delays in production and services, a strong safety culture means a safe and healthy workplace, improved customer service, steady production, and increased profits.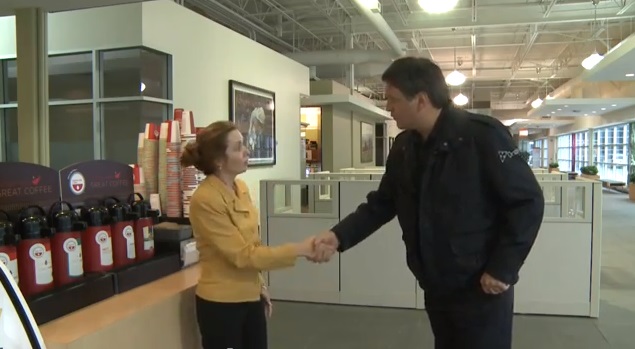 What the law says about workplace health and safety
With the enforcement of a new law that makes health and safety awareness training mandatory for all Ontario workplaces, many local businesses are unaware of their legal duty. Ontario is governed by the Occupational Health and Safety Act which spells out health and safety basics depending on the size of the company.
Five or fewer regular employees: Workplaces do not need a written health and safety policy, however, if there's a critical injury or fatality, or even a visit from a Ministry of Labour inspector, the business owner is still required to demonstrate and document that people are working safely, and that a disciplinary process is ready to implement.
More than five regular employees: Workplaces must have a designated health and safety representative.
20 or more regularly employed workers: Workplaces must have a Joint Health and Safety Committee.
How the law affects your business 
Some business owners incorrectly believe health and safety legislation does not apply to them. For example, owners who opt out of WSIB coverage sometimes make the assumption they can also opt out of the Occupational Health and Safety Act, however, that is not the case; they are two separate pieces of legislation.
With the 2014 enforcement of new mandatory health and safety awareness training, a call to Workplace Safety North can help ensure your business meets or exceeds legislative compliance. 
Related 
Health and Safety Excellence program - create a safer workplace and earn rewards