'Construction activity' applies to and can be found in all industries in Ontario
Stop falls before they stop you - Free poster downloads
Only last month, an Ontario worker was killed in a fall. A welding company had been hired to assist with steel fabrication work for an industrial construction project in a factory. The welder was installing a steel plate on top of a column when he fell, and the plate subsequently fell on him. Not only did the worker fall a great distance, but unsecured equipment and material became lethal projectiles.
A case for mandatory fall protection
Falls from heights continue to be a significant hazard, leading to injuries and deaths of workers in all sectors – particularly with construction activity. Each year, 20 people die due to falls in Ontario workplaces, according to the Workplace Safety and Insurance Board (WSIB).  On Christmas Eve 2009 in Toronto, a tragic workplace incident occurred when a high-rise scaffold collapsed and four workers lost their lives and another was seriously injured; this prompted the Ministry of Labour to appoint an expert advisory panel to review Ontario's occupational health and safety system. 
The panel was instrumental in the creation of a new mandatory health and safety awareness training program, which has since become law in Ontario, as well as the development of a new Working-at-Heights Training Program Standard. Not yet passed into law, the standard will legislate specific requirements for specialized training, as well as for training providers.
Establishment of new training standards 
"Public consultations, which included Sudbury, Timmins, and Thunder Bay, finished in April," says Paul Andre, Vice President Prevention Services at Workplace Safety North. "From there, elements of the working-at-heights program standard, which speaks to training length and content, as well as elements of the provider standard, will be refined to reflect the input provided during those consultations."
Aimed at reducing injuries and fatalities caused by falls from heights, the new Ontario Working-at-Heights Training Program Standard addresses key workplace safety concerns:
Establishes baseline training requirements for workers who work at heights, and includes both classroom and hands-on components;

Provides worker education on the proper types and uses of various personal fall protection equipment, as well as known fall hazards and general safety practices;

Strengthens workplace safety culture by raising awareness of risks and emphasizing importance of prevention.
Important legal definitions you should know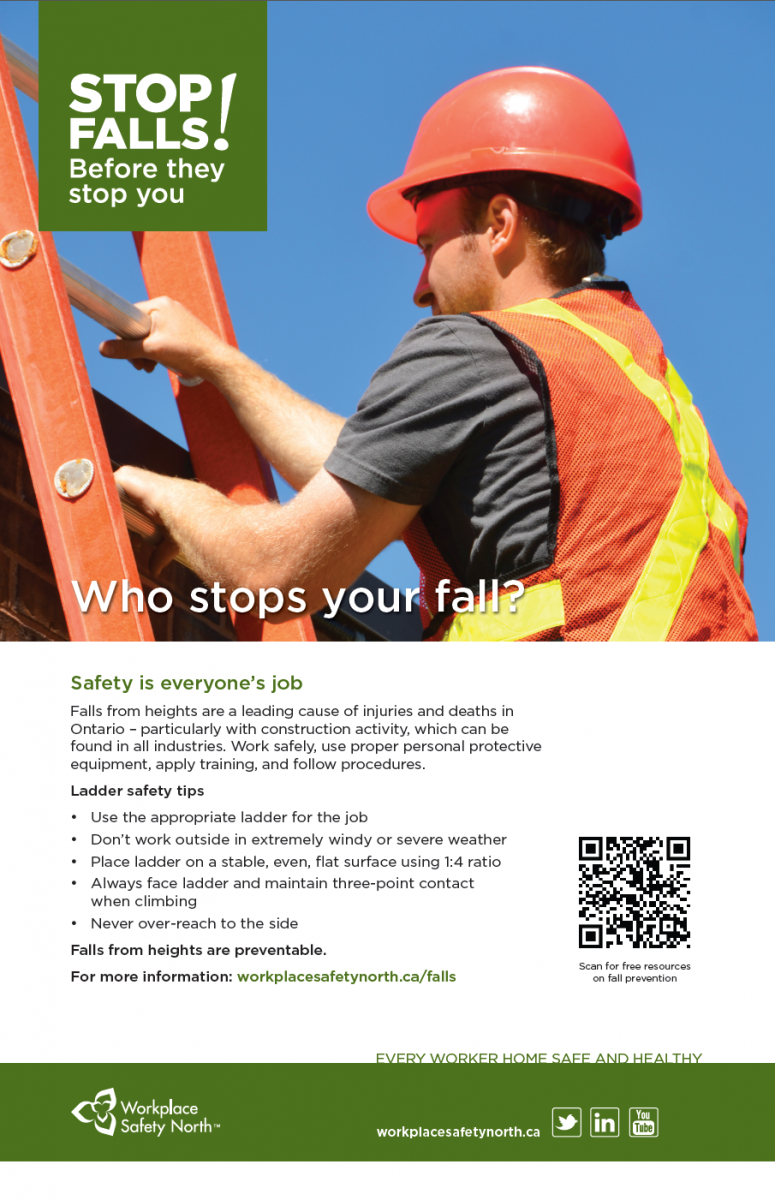 'Construction activity' can occur in any industry in Ontario in connection with a project. Typical examples include whenever new machinery is installed, structures undergo maintenance, renovation, or repairs, shafts or tunnels are built, or land is cleared. Regardless of sector, it's all construction activity – and that may include the risk of falls from heights. 
The new proposed standard for working at heights in Ontario is activity-based, which makes it applicable to construction projects in any industry, as defined in the Occupational Health and Safety Act:
"Construction" includes erection, alteration, repair, dismantling, demolition, structural maintenance, painting, land clearing, earth moving, grading, excavating, trenching, digging, boring, drilling, blasting, or concreting, the installation of any machinery or plant, and any work or undertaking in connection with a project, but does not include any work or undertaking underground in a mine.
"Project" means a construction project, whether public or private, including:
(a) construction of a building, bridge, structure, industrial establishment, mining plant, shaft, tunnel, caisson, trench, excavation, highway, railway, street, runway, parking lot, cofferdam, conduit, sewer, watermain, service connection, telegraph, telephone or electrical cable, pipeline, duct or well, or any combination thereof,
(b) moving a building or structure, and
(c) any work or undertaking, or any lands or equipment used in connection with construction.
"Constructor" means a person who undertakes a construction project.
These definitions make it clear that the new working-at-heights training standard applies to many other sectors, including industrial and mining workplaces.
"Typically, Workplace Safety North clients find themselves on a 'construction project' whenever they're in a building or maintenance phase," says Andre. "Quite often, they might be adding a new building, or conducting a large maintenance shutdown – both of which would be considered a construction project. So, whenever they find themselves in 'constructor' role, this standard would apply."
What the law says
Regardless of the size and cost of a construction project, the Occupational Health and Safety Act's (OHSA) Regulations for Construction Projects is always applicable. Under the OHSA, a "constructor" is a person or company who oversees the construction of a project, and who is ultimately responsible for the health and safety of all workers, according to the Ministry of Labour. The constructor must ensure that all the employers and workers on the project comply with the Act and regulations.
Legal duties of the person or company overseeing a construction project
A constructor has overall responsibility for worker health and safety on a project and must ensure:
the measures and procedures prescribed by the Occupational Health and Safety Act and the Regulations for Construction Projects are carried out on the project;

every employer and every worker on the project complies with this act and the Regulations for Construction Projects;

the health and safety of workers on the project is protected;

a health and safety representative or a Joint Health and Safety Committee is selected as prescribed;

the Ministry of Labour is notified of a project as prescribed;

the Ministry of Labour is notified of an accident or occurrence as prescribed; and

every contractor or subcontractor receives a list of all designated substances present at the project before the prospective contractor or subcontractor enters into a binding contract for the supply of work on the project.
Fast Facts
No training program or training provider has yet been approved. If the regulatory proposal is approved, it will become mandatory for construction workers who work at heights to take approved working-at-heights training programs with approved training providers.

Workplace Safety North continues to work to ensure employer and worker needs are met when implementing this new standard, once it moves forward.

The new legislation will also require that only approved providers will be permitted to offer training for working at heights, which includes both a classroom training component as well as a skills-based hands-on component. 

Click here for more MOL information:

http://www.labour.gov.on.ca/english/hs/pubs/wah/
Related articles
How to apply new working-at-heights training standard to industrial sector
How to apply new working-at-heights training standard to mining sector
Sneak peek at working-at-heights training
Ministry of Labour calls for action on workplace falls
Working-at-heights training consultation start on March 10
MOL announces new safety training standard for working at heights
Resources
Working-at-Heights Training Program Standard – Ministry of Labour; also includes Executive Summary and Frequently Asked Questions. 
Poster: Stop falls before they stop you  - Ontario workplace safety awareness campaign. Free downloadable, printable pdf; please post in your workplace and encourage discussion.
Falls prevention webpage – WSN free resources include safety talks, video, sample inspection checklist, posters, more.
Training
New in 2015: Working at Heights safety training. Designed for compliance with the Ministry of Labour's new Working at Heights training requirements, WSN training participants receive the most up-to-date information with hands-on instruction from industry experts and trained adult educators.
Videos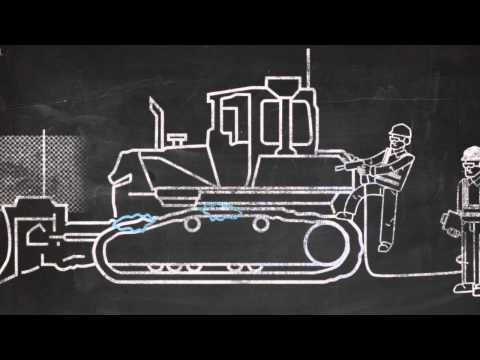 Erase the Hazard - Falls - Click here for free resources on fall prevention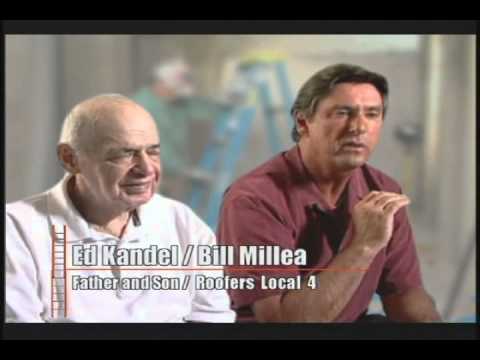 Don't Fall For It – Detailed training on safe ladder use – 13-min. video features survivors' stories and excellent ladder safety information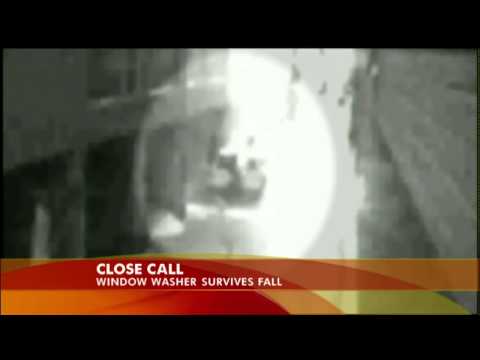 Window washer falls eight storeys – 1-min. news clip shows security camera footage of fall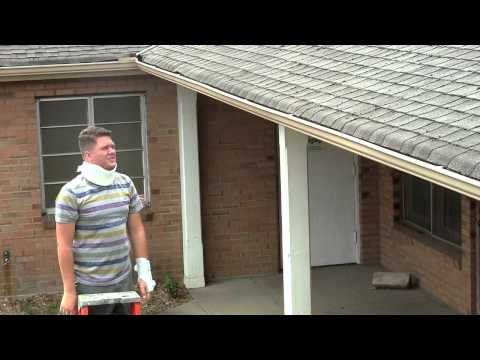 Shoots and Ladders: A Guide to Ladder Safety – Humorous 1-min. video demonstrates some key points around ladder safety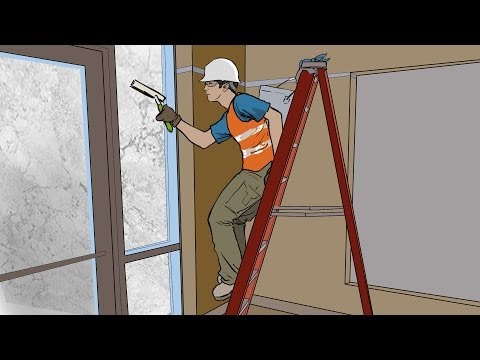 A Simple Task – 2-min. video is case study of fatal fall.