Tuesday, December 18, 2018
Upcoming events, legislative changes in Ontario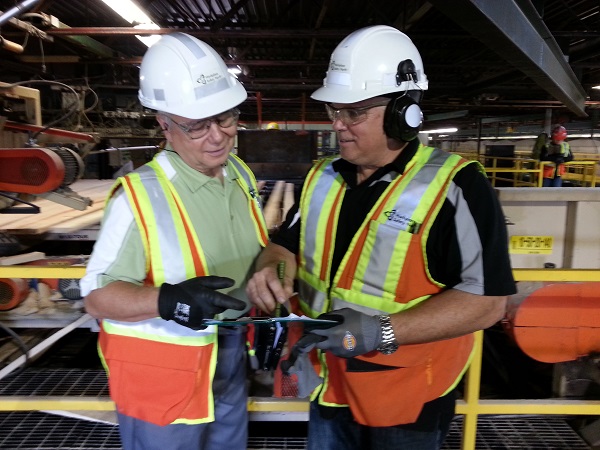 The new year is an opportunity to review accomplishments, and to plan for the year ahead. 
Last year, occupational health and safety highlights included new legal requirements regarding:
compensation for work-related chronic stress from harassment and bullying, improvement of occupational exposure limits, respiratory protection, and air sampling, which both came into effect January 1, 2018, and refresher training as a follow-up to legislated Working at Heights Safety Training.
The legalization of cannabis on October 17, 2018, also had employers reviewing and updating health and safety policies with regards to impairment.
In the new year, annual events include the Workplace Excellence Awards; Thunder Bay Health and Safety Conference; Mining Health and Safety Conference in Sudbury; Northern Ontario Safety Group meetings; Timmins Health and Safety Conference; Pulp, Paper, and Sawmill Safety Forum in Thunder Bay; and one Ministry of Labour (MOL) inspection blitz planned early in the year for industrial sector.
Mark your 2019 calendar in advance to help make Ontario workplaces safer and keep yourself in the know – here's a roundup of upcoming workplace health and safety legislation and events.
JANUARY
WHMIS: Effective Jan. 1, 2019, full integration of Workplace Hazardous Materials Information System (WHMIS) with the globally harmonized system for the classification and labelling of chemicals. Employers had until Dec. 1, 2018 to fully implement WHMIS 2015. Until then both WHMIS 1988 and/or 2015 could be used. After Dec. 1, 2018, employer must have used up all of the WHMIS 1988 products or re-labelled them to conform to WHMIS 2015. WSN updated its half-day WHMIS training to reflect these changes.
Safety Groups: Based on feedback, Ontario businesses will be better served with a variety of group membership options – from regular, advanced, and hybrid – when accessing expert help in implementing meaningful health and safety programs and practices in their workplaces. Changes to 2019 Safety Group Program: 
Rebate percentage under review with potential increase for 2019
New firms can join by March 31 using fiscal year instead of calendar year
Firms may be eligible to move between regular and advanced safety group program or choose a hybrid version
Safety Group advantage members now have an opportunity to participate in the hybrid version of the program allowing for greater focus on high-risk weaknesses found in 2018 audit
Any size of firm can join safety groups
Jan 18: Deadline: Call for Papers 2018 Mining Health and Safety Conference
Jan 21: Small Business Health and Safety Program sessions start
Jan 23: MOL-WSN webinar: Be prepared for MOL industrial blitz on machine guarding
FEBRUARY
Feb 1-Mar 29: MOL Industrial inspection initiative - Machine guarding and electrical hazards
Feb 5-6: Mental Health First Aid course - Timmins
Feb 28: Repetitive Strain Injury Awareness Day
Feb 28: Free webinar on Repetitive Strain Injury Prevention – Occupational Health Clinics for Ontario Workers
MARCH
Mar 1-Mar 29: MOL Industrial inspection blitz continues - Machine guarding and electrical hazards
Mar 15: Early deadline for Workplace Excellence Award submission
Mar 21: Sault Ste. Marie Chamber of Commerce 'Take 5' event
Mar 29: Deadline for 2019 Northern Ontario Safety Group application
APRIL
Apr 9-11: Mining Health and Safety Conference
Apr 26: International Noise Awareness Day
Apr 28: Day of Mourning 
Apr-May: Steps for Life – Walking for Families of Workplace Tragedy
MAY
May 1-2: Thunder Bay Health and Safety Conference
May 7-13: Mental Health Awareness Week
May 8-10: 2019 Ontario District Mine Recue Competitions
JUNE
Jun 4-7: 2019 Ontario Mine Rescue provincial competition
Jun 5-6: Canadian Mining Expo – Timmins – visit WSN booth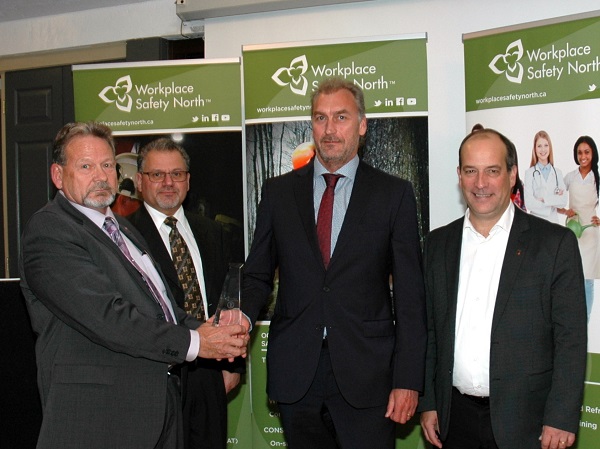 SEPTEMBER
Sep 18-19: Timmins Health and Safety Conference
Sep 25: Workplace Safety North Annual General Meeting and Workplace Excellence Awards 
OCTOBER
Oct: Sault Ste. Marie Health and Safety Conference
Oct 10: World Mental Health Day
Oct 13-19: Small Business Week
NOVEMBER
Nov 6: Pulp, Paper, and Sawmill Safety Forum, Thunder Bay
DECEMBER
Safe and happy holidays!