Monday, December 14, 2020
Upcoming events and latest pandemic resources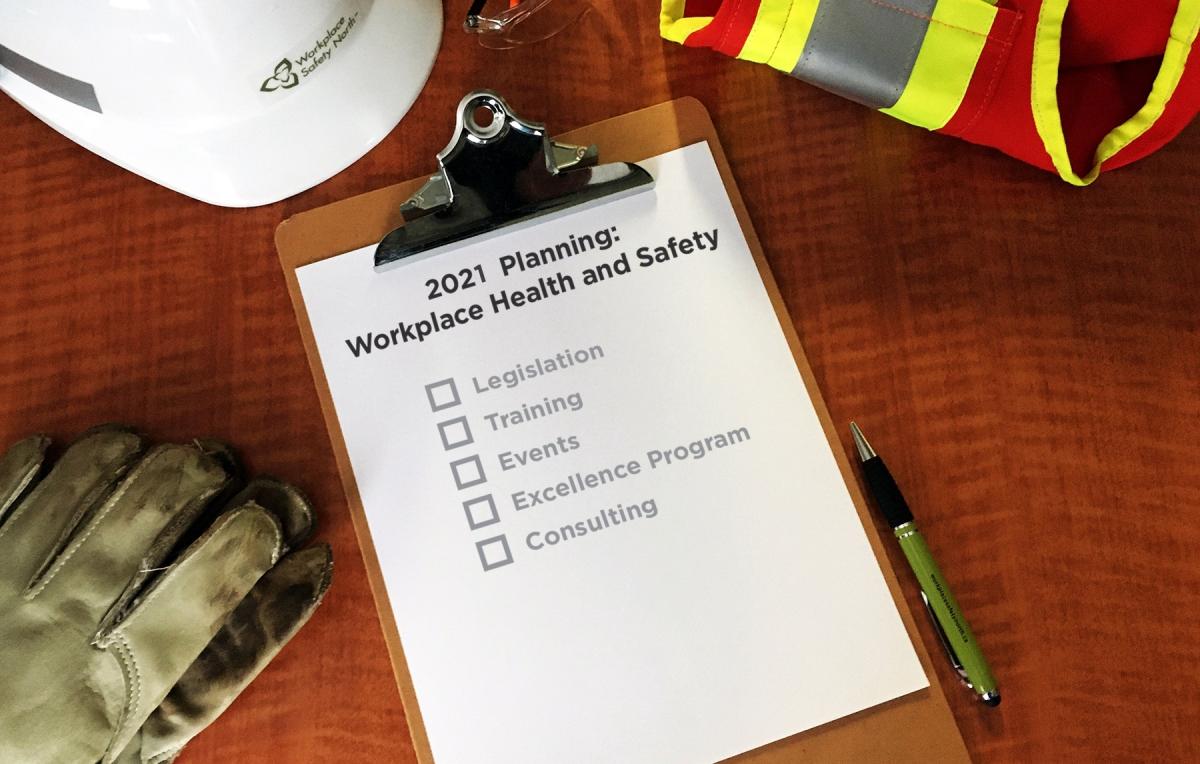 With the global pandemic, it's more important than ever to stay on top of the latest occupational health and safety news and resources, and to plan for the year ahead.
Highlights of 2020
On March 11, 2020, occupational health and safety was on everyone's mind as the World Health Organization declared a global pandemic. The annual mining safety conference in Sudbury quickly became a virtual event and more than 600 attended three keynote classic presentations from April 21 to 23.
Most organizations, including WSN, pivoted to expand virtual and online offerings of popular health and safety courses and created the unique and informal COVID-19 Conversations webinars in an effort to help employers and workers adjust to the changes happening in society.
As demand for PPE soared, businesses quickly pivoted, and the following news and resources became available.
In November 2020, Ontario launched workplace education and enforcement campaigns to help stop the spread of COVID-19 and keep workers safe.
What's new and changing for 2021
The biggest occupational health and safety change in Ontario for 2021 is the continuing adaptability of businesses, the government, and the public, to changing requirements necessary to keep everyone safe. With announcements of vaccines available in select areas on December 15, 2020, there is a light at the end of the tunnel.
The WSIB Health and Safety Excellence program enters its second year, and is the perfect opportunity for organizations to translate their pandemic preparedness activities into potential premium rebates and health and safety recognition, in addition to keeping workers safe.
Important 2021 workplace health and safety dates 
Save the dates and mark your 2021 calendar in advance to help make Ontario workplaces safer and keep yourself in the know – here's a roundup of upcoming workplace health and safety events.
Mark your calendar and commit to a safe and healthy 2021
JANUARY
Jan. 2: Join or update your workplace Health and Safety Excellence program and earn rewards
Jan 20: Symposium: Battery Electric Vehicle Safety in Mines - Virtual
Jan 22: CROSH-CON 2021 - Student OHS research showcase
Jan 27: Feed Your Brain Lunch and Learn Series – Dementia in our workplaces
FEBRUARY
Feb 3-Mar 31: Ontario mining inspection blitz: Electric battery vehicles and mobile diesel equipment maintenance in mines
Feb 29: Repetitive Strain Injury Awareness Day + Free webinar from Occupational Health Clinics for Ontario Workers
MARCH
Mar 24: Feed Your Brain Lunch and Learn Series – PIVOT: One year of COVID-19
APRIL
Apr 14: Mining Health and Safety Conference - Virtual
Apr 26: International Noise Awareness Day
Apr 28: Day of Mourning 
Apr-May: Steps for Life - Walking for Families of Workplace Tragedy
MAY
May 3-9: Mental Health Week
JUNE
Jun 1-3: Canadian Mining Expo - Timmins - visit WSN booth
Jun 16: Feed Your Brain Lunch and Learn Series – Happiness and Leadership
SEPTEMBER
Sep 19-22: World Congress on Health and Safety at Work - Toronto
Sep 22: Feed Your Brain Lunch and Learn Series – Neck up safety: Mental health
OCTOBER
Oct: Healthy Workplace Month + weekly Wednesday Feed Your Brain Lunch and Learn Series session
Oct 10: World Mental Health Day
Oct 18-22: Small Business Week
DECEMBER