Tuesday, December 14, 2021
Upcoming events and legislative changes in Ontario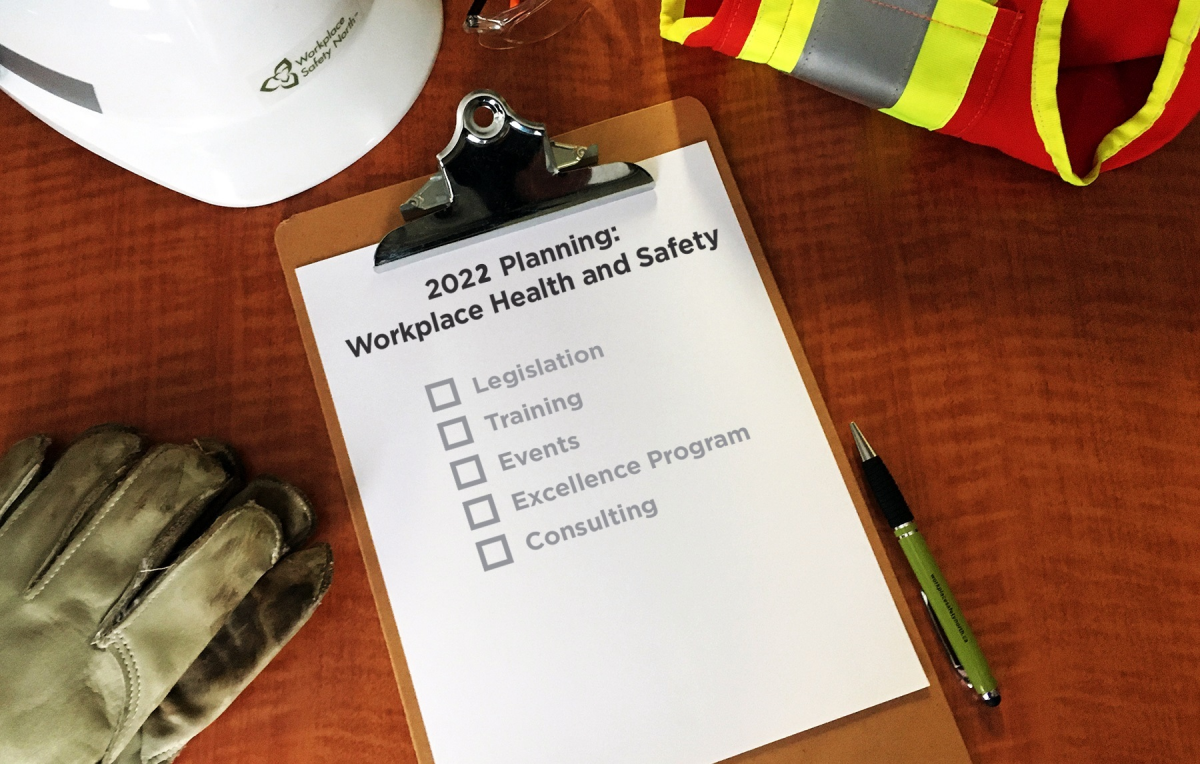 With the ongoing pandemic, it's more important than ever to stay on top of the latest occupational health and safety news and resources, and to plan for the year ahead.
Highlights of 2021
As new contagious variants of COVID-19 are reported, occupational health and safety continues to be a primary focus. Organizations, including WSN, have pivoted to expand virtual and online offerings.
New programs, online training and updated resources became available:
In May 2021, Angele Poitras, WSN Community Engagement Specialist, was named one of Canada's top 40 women in safety. In August, there were changes to COVID-10 workplace health and safety guidance, and in September, the government required proof of vaccination in select settings and released guidance to support the policy.
Through September and October 2021, Ontario Mine Rescue assisted in the successful rescue of 39 trapped miners at Vale Totten Mine.
On Nov. 30, 2021, the government passed the Working for Workers Act which provides the right for workers to disconnect and bans non-compete clauses. The legislation also gives truck and delivery drivers access to washrooms in the businesses and restaurants they serve, and requires recruiters and temporary help agencies to be licensed.
The year ended with a pause on reopening the province as capacity limits are maintained due to new, more contagious variants of the virus. In December, the government announced extended paid sick days until July 31, 2022. The Ontario government also released 21 recommendations from the Ontario Workforce Recovery Advisory Committee to better support the changing workforce.
WSN announced registration for its popular WSIB Health and Safety Excellence program would be open from Jan. 1 to Feb. 18, 2022.
What's new and changing for 2022
The biggest occupational health and safety change in Ontario continues to evolve along with the pandemic. As the public, government, and businesses adapt to help keep everyone safe, there are regular updates to information and resources around workplace safety guidance, paid sick leave, reporting requirements, capacity limits, and mental health.
The WSIB Health and Safety Excellence program enters its third year, and WSN has a new Feb. 18 registration deadline for participants. The Excellence program is the perfect opportunity for organizations to translate their pandemic preparedness activities for keeping workers and the public safe into potential premium rebates and public recognition.
The Health and Safety Representative Basic Training reimbursement program continues for small businesses with 6 to 19 employees for training completed between July 15, 2021, to March 31, 2024. It covers the cost for the $25 registration fee for the HSR training course, and $150 toward the cost of the representative's training time. 
In the new year, upcoming events include free Feed Your Brain webinars, the Mining Health and Safety Conference, Excellence program meetings, and a Battery Electric Vehicle Safety symposium. The Ministry of Labour, Training and Skills development has yet to announce its compliance initiatives or inspection blitzes for the coming year. As we approach the third year of the pandemic, ongoing provincial announcements on vaccination policy, capacity limits, funding, and other developments will help keep workplaces and communities safe.
Related
Most popular workplace health and safety information in 2021