Wednesday, April 01, 2015
Ensure your workplace is safe and passes inspection
New and young worker employer guide – Free download includes new worker orientation checklist
In January of this year, the Ontario Ministry of Labour (MOL) posted the latest results of a province-wide health and safety inspection blitz focused on new and young workers. According to MOL statistics, from 2009 to 2013, 15 young workers aged 15 to 24 died in work-related incidents. Also, workers of any age starting a new job as well as young workers under age 24 are three times more likely to be injured during their first month on the job. 
"Most successful businesses look at the orientation and training of new and young workers as an opportunity to instill a strong safety mindset," says Tom Welton, Industrial Director at Workplace Safety North (WSN). "Good supervisors understand that a solid introduction and emphasis on workplace health and safety has a direct effect on the company's reputation, workplace morale, productivity, and bottom line."
Sadly, the same health and safety issues keep cropping up from year to year, with the addition, this year, of failing to provide the new mandatory basic awareness training, which became law last year. It's hoped the new training – with free online modules – will help alleviate recurring health and safety violations like the following top eight orders from the latest MOL new and young worker inspection blitz.
1.   Assess the workplace for a risk of violence, and have a workplace violence and harassment protection policy in place (12.6 per cent)
Workplace violence is a hazard that can occur in any workplace, so all employers have a general duty under OHSA to protect their workers. There are three parts to workplace violence assessment: (1) General physical environment; (2) Risk factor selection; and (3) Assessment for specific risks. The MOL has posted an assessment toolbox from the Occupational Health and Safety Council of Ontario.
Are workers' rights protected? This free, downloadable reference guide from the MOL includes a sample protection policy on workplace violence. The policy states, for example, that all workers are encouraged to raise any concerns about workplace violence and to report any violent incidents or threats; and that management pledges to investigate and deal with all incidents and complaints. 
2.   Take reasonable precautions to protect the health and safety of workers (7.2 per cent)
What is "reasonable"? According to occupational health and safety experts, it helps to imagine that a group of your colleagues are right there watching you – what would they think is the wise thing to do? From the provision of basic personal protective equipment to ensuring a tidy workplace and ergonomic work stations, "reasonable precautions" show you're aware of the workplace hazards and have addressed them appropriately. 
Due diligence is the level of judgement, care, prudence, determination, and activity that a person would reasonably be expected to exercise under particular circumstances, according to the Canadian Centre for Occupational Health and Safety. "Due diligence" has special significance as it is important as a legal defense for a person charged under occupational health and safety legislation. If charged, a defendant may be found not guilty if he or she can prove that due diligence was exercised. In other words, the defendant must be able to prove that all precautions, reasonable under the circumstances, were taken to protect the health and safety of workers. Due diligence is demonstrated by your actions before an event occurs, not after.
3. Post a copy of the Occupational Health and Safety Act in the workplace (6.7 per cent)
Here's a convenient list of the four items that must legally be posted in the workplace as well as other health and safety components that need to be in place. 
(a) Health and Safety at Work: Prevention Starts Here – poster
(b) What you should know about the Ontario Employment Standards Act, 2000 – poster
(c) Occupational Health and Safety Act 'green book' – post a copy of act in workplace
(d) Health and Safety Policy – prepare and review annually a written health and safety policy
This is a basic, easy fix, and other than the OHSA book, which costs $8 plus HST, all materials are available free of charge online from the Ministry of Labour.
4. Maintain equipment in good condition (5.9 per cent)
This also speaks to the above point two, that you "take reasonable precautions" to protect workers. For example, faulty electrical equipment is the cause of many injuries each year, and yet this is easily preventable. According to the OHSA, "an employer shall ensure that the equipment, materials and protective devices provided by the employer are maintained in good condition."
5. Perform mandatory basic awareness training (4.4 per cent)
On July 1, 2014, the new Occupational Health and Safety Awareness and Training regulation came into effect, requiring health and safety awareness training for every worker and supervisor under Ontario's Occupational Health and Safety Act. Learn more about the regulation, training requirements, and Ministry of Labour free training resources.
6. Prepare and review a health and safety policy, and develop a program to implement that policy (3 per cent)
Without basic occupational health and safety policies and procedures, employers and workers are literally working without a safety net. There are many resources available that provide basic policy wording like this one from the Ontario Ministry of Labour.
7. Provide information, instruction, and supervision to protect workers' health and safety (2.6 per cent)
The fact that this is in the top eight inspection orders is quite frightening – and it also explains the above point five, and why it is now the law that Ontario workers and supervisors undergo mandatory health and safety awareness training – ensure your workplace is compliant. In addition to these new requirements, employers have ongoing duties under the OHSA to inform workers about workplace-specific hazards.
8. Have a workplace health and safety representative at the workplace (2.4 per cent)
In workplaces where the number of workers regularly exceeds five, but less than 20 (then a joint health and safety committee is required), employers must ensure workers select a health and safety representative. This person needs to be committed to improving health and safety conditions. Who's your safety champion? Recently, an expert panel has suggested changes to Ontario's Occupational Health and Safety Act that relate to training requirements for health and safety representatives, however these amendments are still under review.
Orders issued under the OHSA Regulations for Industrial Establishments
1. Housekeeping (Sections 11 to 20) refers to the business premises and the importance of keeping the work area free of obstructions, hazards, and accumulations of garbage, snow, or ice.
2. Fire prevention (Sections 22 to 23) includes storage of flammable liquids.
3. Machine guarding and lockout (Sections 24 to 42) includes devices to protect workers from exposed moving parts of machinery, machine operator training, and other machinery-related safety laws.
4. Material handling (Sections 44 to 66) refers to ergonomics, respiratory safety, and safety procedures for loading and unloading materials, including machinery like forklifts, cranes, and other mobile equipment.
5. Personal protective equipment (Sections 79 to 86) states the worker must be instructed and trained in the use of required protective personal equipment, such as head, eye, and foot protection; also a safety harness and lifeline if working at a height of three metres or more.
6. Industrial hygiene (Sections 124 to 139) speaks to important safety processes regarding eye wash stations, ventilation, exposure to heat and noise, as well as biological, chemical, and physical agents.
Now that you're aware of the top areas for improvement, and you have links to great resource material, you're well on your way to helping make your workplace safer – especially for vulnerable new and young workers. 
Resources
New and young worker workplace safety posters – Please print, post, and encourage discussion in your workplace
Ministry of Labour health and safety awareness products and training for workplace parties.
Free resources at Workplace Safety North includes posters, safety meeting talks, employer guide, more.
Related
New and young worker employer guide
It's here! July 1 deadline for Ontario's new mandatory health and safety awareness training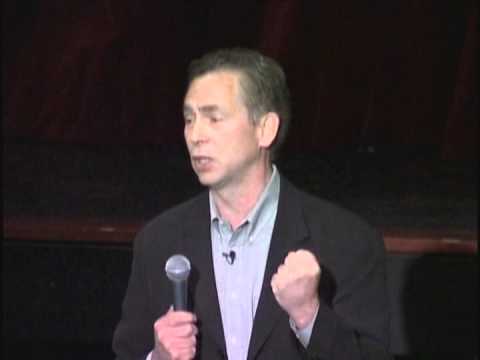 Young Worker Orientation – "Will you think of Dave...?" The story of David Ellis On a February morning in 1999, 18-year-old David Ellis left home for his second day of work. He never made it back. Since that day, David's father Rob has become a spokesperson for workplace health and safety in Ontario, telling the story of his son's tragic death in the hope that it will prevent the injuries and deaths of other young workers.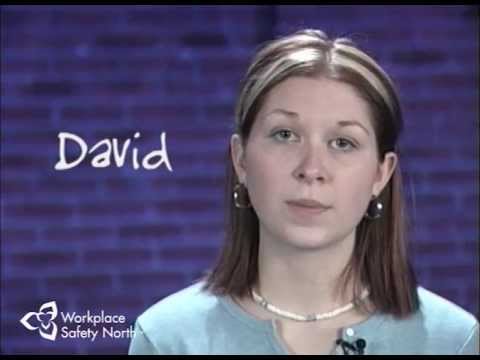 Young Worker Orientation – Speak Up! This 10-minute video is designed to be used by companies as part of their health and safety orientation for new and young workers. Speak Up! is the ideal starting point to build health and safety awareness in this most vulnerable segment of the working population.