WSN Fall Prevention Safety Toolkit
 outlines components of a fall protection program and provides information on how to work safely near fall hazards, and includes a presentation and leader's guide.
Why focus on falls in Ontario workplaces?
Every day, 80 workers are injured in a fall – that's one every 20 minutes.

There are approximately 17,000 lost-time injuries each year due to workplace falls.

65 per cent of all fall-related injuries are from slips and trips, i.e. same level falls.

Whether a few centimetres or 120 storeys, 34 per cent of injuries and many work-related deaths are the result of a fall from height.

One in five lost-time injuries results from falls.
It only takes a moment to lose your footing and plummet to the ground – regardless of height. So, what can you do to help yourself and others? Take a moment to review these common hazards, discuss them with your colleagues, and make good use of the excellent free resources listed above.
Top 5 common slip, trip, and fall hazards
Slippery surfaces, for example, due to spilled wet or dry substances, or seasonal snow and ice;

Changes in levels and slopes of walkways;

Unsecured floor mats;

Debris, items, cables and cords in walkways;

Obscured view from poor lighting, smoke, steam, or dust.
How fall hazards affect business
In addition to the human toll of suffering and anxiety that occurs after a workplace injury, an average WSIB claim is $11,771. However, after factoring in other costs like staff replacement, lost productivity, and equipment, the WSIB estimates costs can be as much as four times the claim – about $59,000 per injury – not to mention the amount of time and money spent generating additional sales to recover lost profit.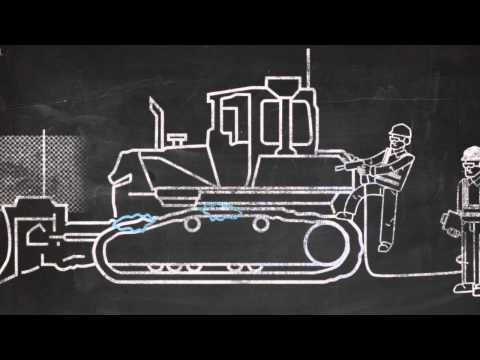 Safety Meeting Topics
Mining Sector
Posters
Help promote fall prevention at your workplace by posting fall prevention posters in prominent areas at your worksite.