Sponsorship
Timmins Health and Safety Conference, September 18, 2019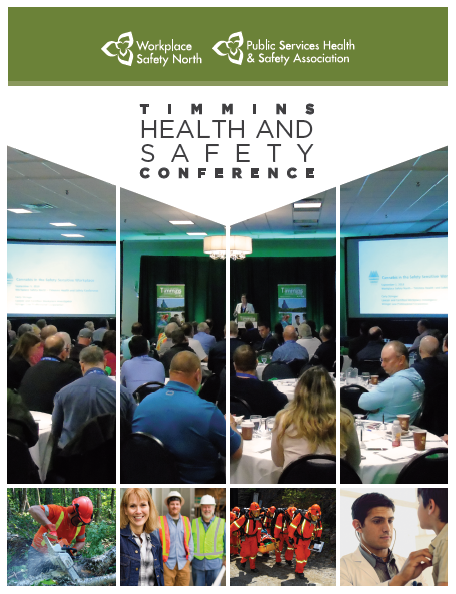 The annual Timmins Health and Safety Conference hosted by Workplace Safety North (WSN) and Public Services Health and Safety Association (PSHSA), will be held at the Senator Hotel and Conference Centre in Timmins on September 18, 2019.
Sponsoring the Timmins Health and Safety Conference gives your organization the opportunity to showcase its products and services, while aligning itself with the values of health and safety. The conference is expected to welcome over 200 delegates from diverse industries to share knowledge about trending health and safety topics to make workplaces safer.
Sponsors are a valued part of this event, and WSN and PSHSA make every effort to ensure sponsors receive maximum exposure and recognition before, during and after the event. Sponsors can choose from three different levels of sponsorship: Silver, Gold and Platinum. 
Timmins Health and Safety Conference sponsorship package
For more information, contact Tricia Valentim at 1-8881730-7821 ext. 343 or triciavalentim@workplacesafetynorth.ca