Trade Show
Timmins Health and Safety Conference - September 16, 2020
You're invited to exhibit at the Timmins Health and Safety Conference Trade Show hosted by Workplace Safety North (WSN) and Public Safety and Health Services Association (PSHSA), at the Senator Hotel and Conference Centre on Wednesday, September 16, 2020, from 8:00 am to 4:00 pm. 
The annual event, targeted to professionals from diverse industries, welcomes more than 200 delegates. The trade show is a highlight of the conference and delegates are eager to learn about new products and services. With a show time of eight hours, there's ample opportunity to have one-on-one discussions with important community prospects and valued customers. 
How to request a booth reservation 
Please note, the trade show is now sold out. Approximately 12 booths are available on a 'first come, first serve' basis. 
Trade Show Floor Plan
There are 12 booths available for $650 + HST. Booth tables are 4 ft x 8 ft in size. Central space reserved for Platinum Sponsors.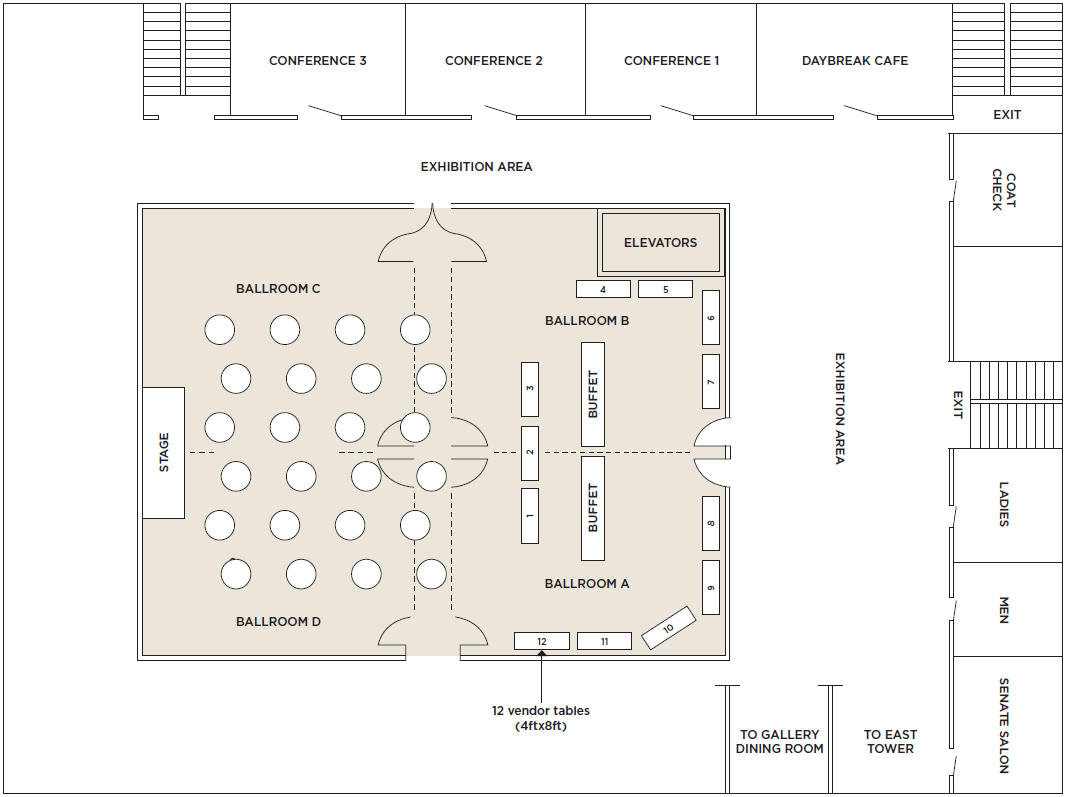 More information